From London To The Virginia Wine Country
From London To The Virginia Wine Country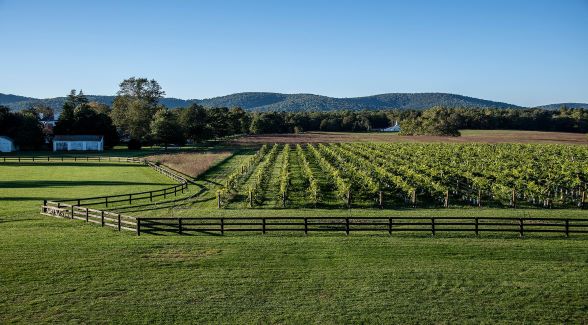 Interview with Guy and Elizabeth Pelly
By Christina Holbrook | Photography by Bryan Parsons
"We did not know what we were doing!" Elizabeth Pelly confesses, thinking back to the decision she and her husband Guy made to move from London, and create Merrie Mill Vineyard in rural Virginia.
Guy Pelly ruefully concurs. He'd fallen in love with the rolling landscape beneath the Blue Ridge Mountains of Virginia on a trip to the U.S.  But how was he going to convince his wife to move across the ocean, with a young family, and purchase a large agricultural property? He enlisted the aid of broker Alex Webel of Hall and Hall.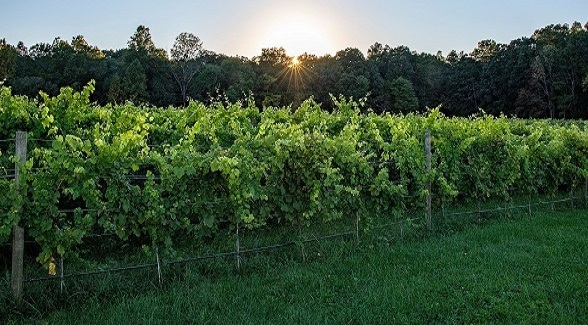 As it turned out, Webel located the Pelly's dream property: the 400-acre historic Merrie Mill Farm in Keswick, Virginia. Next, he helped the couple gather data to guide their decision, and introduced them to the local wine-producing community.
"Alex helped us find people who knew about planting grapes, and other vineyard owners helped us," Guy recalls. "The community was incredibly supportive. Other vineyards and wineries want more places in the area for visitors to come to. So helping us get started and be successful just helps everyone." They discovered that "you don't have to be an expert at everything," and there were tasks they could outsource while the business ramped up.
While grape growing and wine making would be new to the Pellys, both come from strong backgrounds in business and hospitality. Guy Pelly is a British entrepreneur and London nightclub owner, while Elizabeth Wilson Pelly's family founded Holiday Inn. Their vision was to create an experience that would delight visitors: a beautiful location, surrounded by nature as well as works of art, in which to enjoy delicious, casual drinking wines.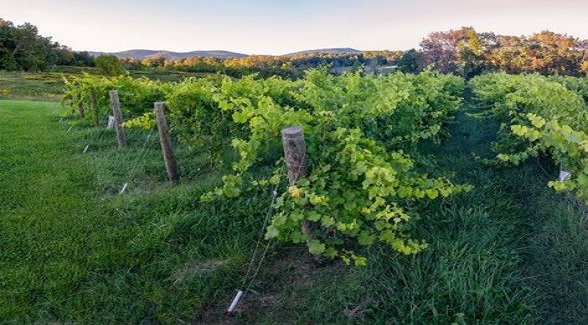 This spring, three years after purchasing Merrie Mill Farm, the Pellys will welcome the public to the opening of their tasting room and lovingly curated farm property and grounds.
"You've got to be patient," says Guy. "And relinquish control over what you can't control—like Mother Nature!" adds Elizabeth.  And they both agree that after three years, it's starting to be more fun then scary. "We can't wait to welcome people to this beautiful place—and show them a good time!"
What else contributed to their life-changing decision to buy land and plant a vineyard? Elizabeth muses, "There is something really wonderful about raising children where we are—the beauty of nature, the endless opportunities for exploration. That idea allowed me to have just enough curiosity to pull the trigger and say to Guy, 'Yes, let's do this!'"