Westervelt Ecological Services
Westervelt Ecological Services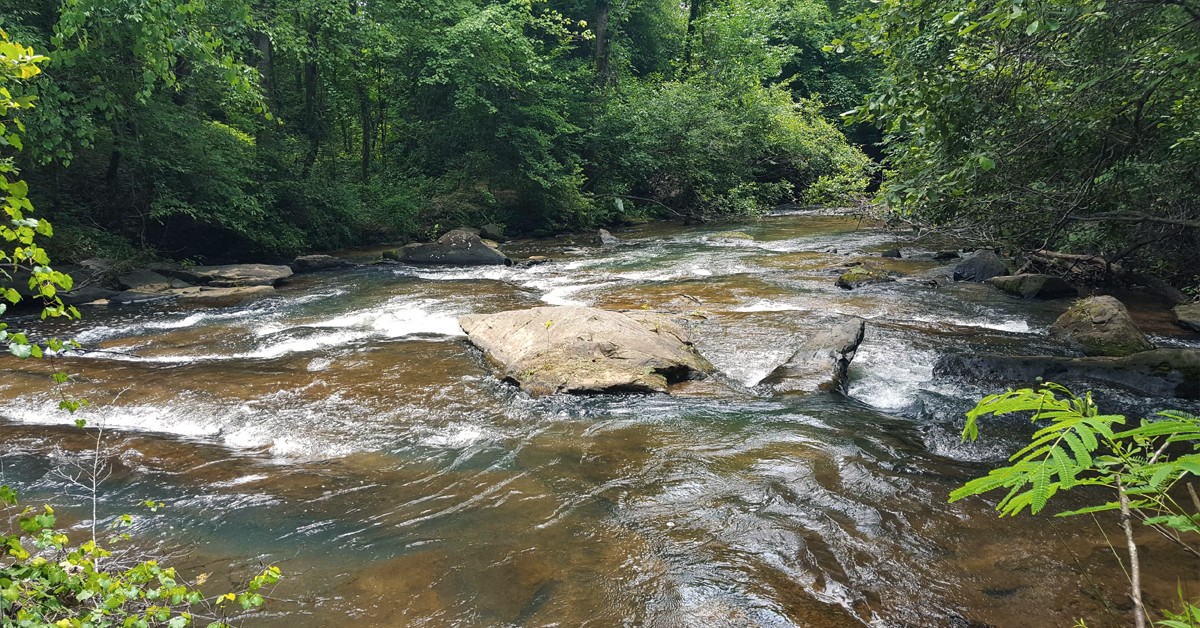 The past, present, and future of the Westervelt Company are all easily visible from a small ridge in Central Alabama. On the opposite side of the valley stands a pine plantation, remnants of when the Westervelt Company was known as Gulf States Paper Corporation. Row upon row of monochrome pine trees stand at attention, six feet apart.
Meanwhile, the floodplain below that leads to nearby Yellowleaf Creek is wild, filled with natural growth at its unwieldy best. Oaks, cypress, and dogwoods create a palate of colors with vines and thickets creeping throughout. This is the work of Westervelt Ecological Services (WES), established in 2006 by the Alabama-based Westervelt Company and a trio of California environmental executives specializing in mitigation banking.
This partnership came together after Gulf States Paper — whose roots date from the 1880s and Herbert Westervelt's South Bend Paper Company — exited the paper business, selling most of its manufacturing assets in 2005. This left the company with a lot of cash and more than 500,000 acres of forestland. A new chapter was about to begin — one that would focus on mitigation banking.
Essentially, this is a way for developers to offset the ecological impact of a project by purchasing credits approved by the US Army Corps of Engineers that are used to fund the restoration of natural habitats close by.
Establishing Westervelt Ecological Services
BIG SANDY CREEK Formerly managed as a pine plantation, this 1,060-acre site in Tuscaloosa County, Alabama, is being restored, enhanced, and permanently protected by Westervelt Ecological Services. Learn more at www.wesmitigation.com.
The Westervelt Company established WES with a Southeastern office in Alabama, a Rocky Mountain office in Colorado, and a Western office in Sacramento.
"It's a very odd marriage," says John Wigginton, director of the WES Southeastern Region. "You have three Sacramento guys doing mitigation banking who are working with this Tuscaloosa-based company that has a history of pine plantations and papermaking. Really the only thing they had in common is land management."
The Yellowleaf Mitigation Bank near Harpersville, Alabama, is an example of what WES can accomplish. This 547-acre piece of property, which Gulf States Paper purchased in the 1960s, was one of the first mitigation banking projects undertaken by WES.
As sections of existing pine have been harvested, WES has reworked the landscape by replanting hardwoods, incorporating other natural elements, and even reshaping streams for better flow. These efforts have been funded by the sale of credits to offset more than 100 development projects.
"In another 20 years or so, this will be a mature forest, and it will all seamlessly blend together into a large-scale functioning ecosystem with high wildlife and habitat value," Wigginton says. "This work is not easy to do. It's capital intensive on the front end, and requires long-term management and technical expertise to get projects through this process."
Mitigation Banking
Above all, mitigation banking requires patience. It provides an extremely slow return on investment. The Corps of Engineers must approve individual areas for initial credits. Then it releases additional credits as progress is made throughout the restoration process. After more than 15 years, Yellowleaf is finally about to sell out all of its available credits.
"Our project cycles are long-term investments," WES President Travis Hemmen says. "It can be 10 to 15 years before we start realizing the revenue expected off a project. It takes patient capital to do this."
This slow-but-steady approach has paid off for WES. The company currently has approximately 50 active mitigation projects underway in seven states. In addition to projects in Alabama and California, WES is banking in Colorado, Florida, Mississippi, Nebraska, and Tennessee.
"In the Western region, we're buying properties. But in the Southeast, that group has the opportunity to work on a number of core legacy properties that have been owned by the Westervelt Company for 100 years," Hemmen says. "And there are plenty of places to replicate our process in other states. We have a lot of growth plans as a business unit."
While the footprint might change from state to state, company officials say the goal will remain the same: to operate a business that is successful both financially and ecologically.
Stewarding the Land
"As a long-term steward of land assets, we believe ecological restoration and conservation are completely in line with our strategic objectives," says Cade Warner, a fifth-generation member of the Westervelt Company who recently took over as chief operating officer.
"Westervelt Ecological Services was founded to promote ecological stewardship principles while generating revenue," Warner adds. "This business model demonstrates that the public and private sector can successfully work together to both promote economic development and ensure that we're protecting sensitive habitats in the area."