2017 Ranchland Deal of the Year
2017 Ranchland Deal of the Year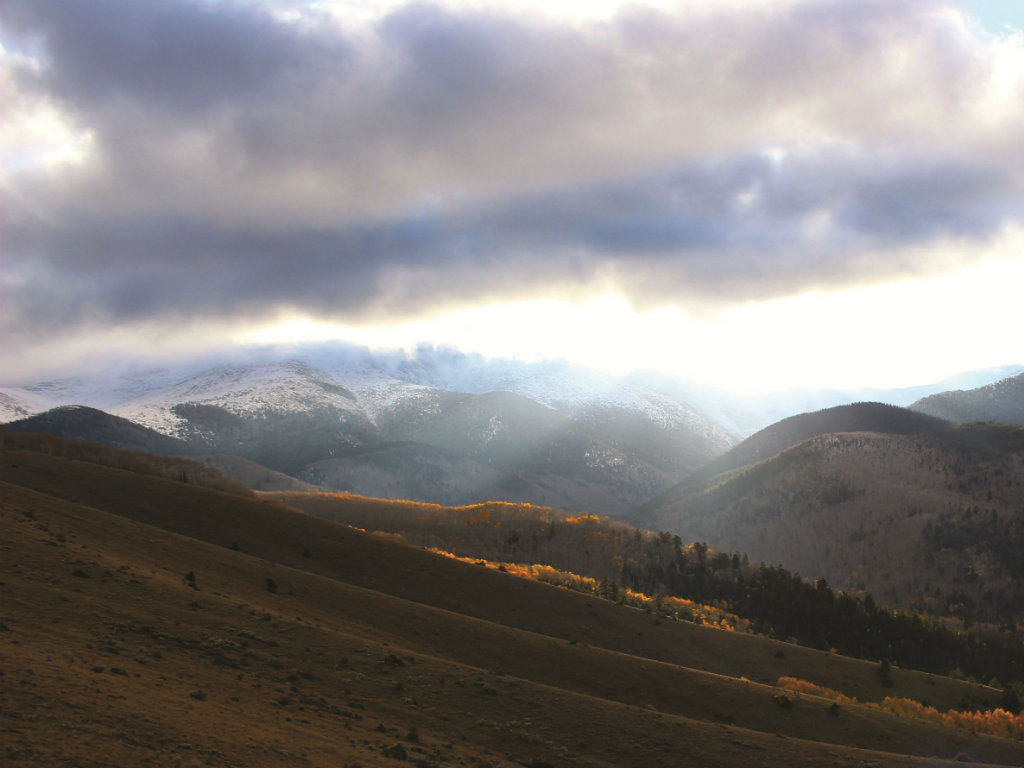 Text by Eric O'Keefe

Those of you lucky enough to attend the 2015 Land Report Aspen Summit will no doubt remember the moving words of former Interior Secretary Ken Salazar as he described his family's heritage in the San Luis Valley, which is anchored by 83,368-acre Cielo Vista Ranch:
"If you step out of my parents' home, the place where I grew up, you can look to the east and you see the beautiful mountains that are called the Sangre de Cristos – the Blood of Christ Mountains."
The secretary was describing Cielo Vista. He mentioned another mountain range, the San Juans, and rivers, too – the San Antonio and the Rio Grande, the great river. His conclusion? "There is no place like it anywhere in the world."
This portrayal aptly conveys the majesty of the great ranch east of the Salazars'. Cielo Vista rises from the floor of the San Luis Valley – its lowest point – some 8,000 feet above sea level. During winter, this semidesert shrubland is critical habitat for elk, mule deer, and other mammals.
Higher up are montane forests, home to some of the largest stands of aspen in the world. In its coniferous forests, old-growth stands of white fir and Douglas fir date back centuries and even a millenium.
The ranch's subalpine zone begins at 10,000 feet and is literally the stomping ground of North America's largest wild sheep, the Rocky Mountain bighorn.
Cielo Vista's alpine zone has 18 peaks above 13,000 feet. At 14,053 feet, Culebra Peak is the highest privately-owned peak on earth. No place like it anywhere in the world, indeed.
Jeff Hubbard and Pat Lancaster certainly knew what they were getting into when they secured the Cielo Vista listing for Mirr Ranch Group in 2016. The Denver-based brokerage has made a name for itself marketing ecological jewels and specializing in sporting and conservation landscapes such as Utah's Wasatch Peaks Ranch and Colorado's JE Canyon Ranch. Cielo Vista combines the best of both dynamics.
Hubbard and Lancaster had the inside track on securing the listing. Not only had both brokers hunted the length of the Sangre de Cristos from Colorado into New Mexico but each had guided extensively on Cielo Vista: Hubbard in the mid-1990s when the Taylor family owned the ranch, and Lancaster for Bobby Hill, a member of the most recent ownership group.
"No one had more boots on the ground at Cielo Vista than the two of us," Hubbard says during a call from nearby Moonshine Ranch. "And that was critical because, at its heart, Cielo Vista is unlike any other ranch in North America: 80,000 acres of deeded land with more game and higher peaks than anyone else owns anywhere."
It was precisely these features (and more) that led Dave Palmerlee to reach out to Hubbard and Lancaster on behalf of his client, William Harrison of Houston.
"It was a warm winter day when William and I scouted the ranch by helicopter. Jeff and Pat knew right where to go. I've seen plenty of elk in Wyoming, but they were everywhere on that ranch. And I've never seen that many bighorn sheep. It was amazing," he says.
For eight months, Palmerlee worked with his client to finesse the complex legal transaction as well as to attend to the extensive due diligence required on dozens of fronts. The sale closed in August 2017. No financial details were disclosed.
Almost immediately, the new ownership was the subject of intense speculation in the San Luis Valley. Palmerlee was nonplussed.
"William may have a lot of irons in the fire, but he is extremely focused and very straightforward in his dealings. That was apparent from our first call and throughout the purchase process. Keep this thought in mind: The name of his investment company is Cathexis. If you open a dictionary and look up that word as I did, you'll see that cathexis is defined as 'the concentration of mental energy on a particular idea or object.' That's how William approached Cielo Vista, and I'm confident that is how he'll approach owning and operating that amazing property – effectively and decisively," he says.
After the sale closed, Lancaster, who is a licensed outfitter in Colorado, transitioned from seller's broker to managing the hunting operation on Cielo Vista. Over the course of his career as a guide, his Lancaster's Outfitters has leased more than one million acres of private lands. The Colorado broker not only knows land; he also recognizes the integral role private landowners can play in enhancing ecosystems.
Says Lancaster, "I couldn't ask for a better steward than William. He recognizes the unique resources in place at Cielo Vista as well as its status locally and regionally. He totally gets this ranch. That's why he got it."
Land Report 2017 Ranchland Deal of the Year: Cielo Vista Ranch in Colorado
Seller: CVR Properties | Seller's Brokers: Jeff Hubbard and Pat Lancaster of Mirr Ranch Group
Buyer: Cielo Vista Ranch II LLC | Buyer's Broker: Dave Palmerlee, Conservation Brokerage, Inc.