2019 Sporting Property Deal of the Year
2019 Sporting Property Deal of the Year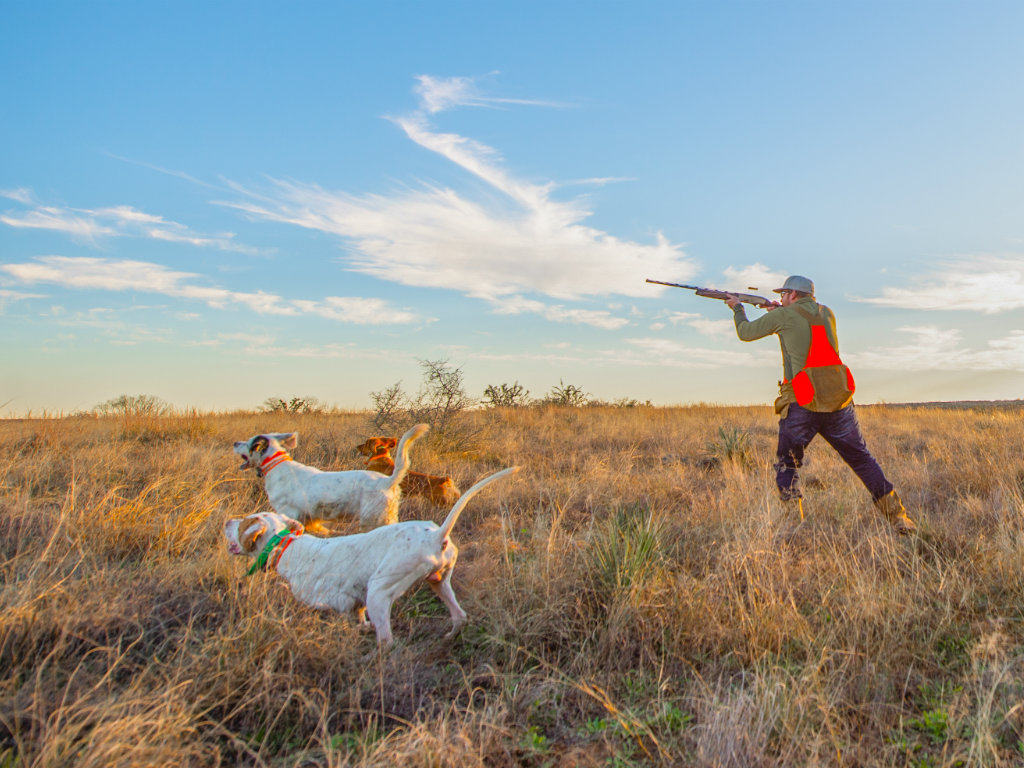 Twice in the twenty-first century, LA BANDERA RANCH has come to market. Both times it sold in the blink of an eye.
The sale of one of the most renowned hunting properties in the Lone Star State is always newsworthy. But when that property goes from listing to contract in just 26 days? Now that's a story. La Bandera Ranch in South Texas was listed on March 1 last year for $54 million by Joey Bellington of Whitetail Properties. Before the month was up, it was under contract and on its way to a summer closing. Little wonder, given the 18,053-acre ranch's outstanding location some 15 miles southwest of Carrizo Springs in Dimmit County. For the uninitiated, that terrain is the heart of South Texas's Golden Triangle, a revered setting famous for muy grande bucks, world-class dove, legendary quail, and some mighty good turkey hunting. Throw in valuable mineral interests and significant water rights, and you're looking at a ranch that won't stay on the market long.
"With a property of this magnitude, our team produced a large amount of information to clearly articulate the value-added benefits of La Bandera Ranch," says Whitetail Properties marketing director Alex Gyllstrom. "We executed a targeted marketing campaign that quickly generated interest in the property and allowed us to secure a contract in 26 days."
Believe it or not, the last time La Bandera sold, it was pretty much the same story. In 2001, Bob Hixson of Hixson Lumber Sales learned that the ranch was on the market. Hixson had long hunted in South Texas; he quickly made an offer. To his disappointment, he learned that an offer had already been accepted. Then came the attacks of September 11.
In the uncertain times that followed, the deal fell through. The moment Hixson learned that La Bandera was back on the market, he immediately made an offer and got the ranch under contract. Over the course of the next two decades, Hixson ran La Bandera strictly as a commercial hunting operation. With that in mind, he made a series of strategic moves.
South Texas Brush Country naturally produces huge whitetail bucks, but Hixson stacked the deck by adding intensive brush management to increase the abundance of natural forage. A well-maintained grid of ranch roads not only accesses every part of the property but maximizes edge habitat for deer and quail. An extensive supplemental feeding program and abundant water wells provide excellent hedges against periodic droughts.
Structural improvements include a 5,000-foot paved runway and 14,000 square-foot hangar to welcome guests. Three lodges – Southwest, La Sombrilla, and Ponderosa – provide a total of 46 bedrooms.
The buyer, a Texas limited partnership, will operate La Bandera for private hunting as well as to develop potential oil and gas resources. "This was pretty much a turnkey deal," says broker Joey Bellington of Whitetail Properties Real Estate, who had the listing. "The mineral rights were a big selling point."
Bellington adds, "This is an area long known for tremendous whitetail bucks. Bob Hixson worked for nearly two decades to enhance what was already there. The results speak for themselves."
Land Report 2019 Deal of the Year: La Bandera Ranch in Texas
Seller: La Bandera Hixson Ranch
Seller's Broker: Joey Bellington, Whitetail Properties
Buyer: Texas Limited Partnership
Buyer's Broker: Kevin Meier, duPerier Texas Land Man