Canadian Pension Fund Buys Broetje Orchards
Canadian Pension Fund Buys Broetje Orchards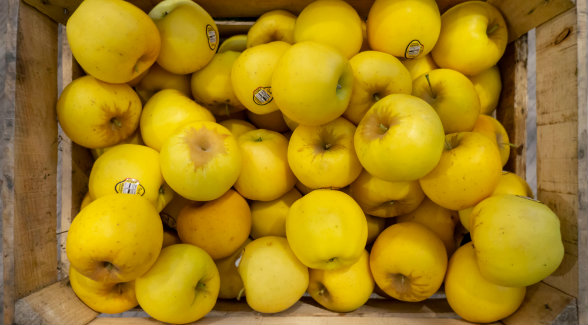 Ontario Teachers' Pension Plan has acquired Washington State's Broetje Orchards. The blockbuster transaction, which included 6,175 acres of tree-fruit orchards, closed in December. No financial terms were disclosed. According to the Tri-City Herald, however, the real estate component of the acquisition was valued at $288 million, a figure that was determined using the excise tax affidavit filed with Washington's Department of Revenue.
The nine-figure acquisition comes less than a year after Bill Gates paid $171 million for 14,500 acres of highly productive farmland owned by John Hancock Life Insurance Company in the Horse Heaven Hills to the west of the orchards.
From Humble Beginnings
Ralph and Cheryl Broetje founded their company with a single cherry orchard, which the couple bought in 1968. According to the Broetje Orchards website, their nascent agribusiness endured many of the spurts and sputters common to a start-up. By 1982, the Broetjes were forced to liquidate their farmland holdings. The following year, the couple began again. Only this time, profit was no longer their ultimate purpose. Thanks to a mission trip they had taken to Mexico, they gained a new perspective on the people working alongside them.
At the company website, Ralph Broetje was quoted as follows: "That mission to Mexico made me realize how hard it was for people there to dream about achieving anything because the opportunities did not exist. I understood that they were coming to the United States for better opportunities for their families. It gave us more insight into what their needs are, and it reminded me of why we had this orchard. It wasn't so we could keep building things for ourselves. It was so we could try to give back to the families working with us."
To facilitate their charitable efforts, Cheryl Broetje founded Center for Sharing, a faith-based experiential learning community around the teaching and practice of servant leadership.
The company also founded the New Horizon Early Childhood Education Center to look after and assist with the development of children whose parents were on the company payroll. The Broetjes established Villa Hermosa Foundation to carry out the mission of "bearing fruit that will last." A residential development in Pasco was established to foster a greater sense of community for the employees.
Broetje Orchards Takes Off
By 1987, a lender was willing to finance the construction of an on-site packing plant in Prescott. This marked a new chapter for the entrepreneurs, one marked by vertical integration. Broetje Orchards could now grow, pack, and ship millions of apples from a single site. In the decades that followed, the company expanded its orchard holdings, built cold-room and controlled-atmosphere storage, and cultivated a total of 15 varieties of apples and cherries.
The company established itself as an industry leader that grows more than 7 million apples a year. This breaks down to 28,000 boxes of apples a day at the 1.1 million-square-foot processing facility in Prescott. Payroll numbers range from 1,000 permanent employees to 2,800 during peak season.
The company's principal orchard is a 4,300-acre tract near Prescott in Walla Walla County. This frost-free microclimate borders the Snake River and consistently produces high-quality fruit. Additional orchards are located nearby in Wallula and Benton City. The company's signature varietal is the Opal® apple, which was developed on-site. Crisp, sweet, and non-browning, the bright yellow Opal is the first American apple variety to be verified by the Non-GMO Project.
Ontario Teachers' Pension Plan ranks as Canada's largest single-profession pension plan with more than $142 billion (CA$189.5 billion) in net assets. The Toronto-based pension plan appointed a former Broetje Orchards executive, Jim Hazen, chief executive of the new enterprise, which will operate as FirstFruits Farms, FirstFruits Marketing, and FirstFruits Community.
In addition to Broetje Orchards, Ontario Teachers' has invested in other US agribusinesses, including mussels producer Atlantic Aqua Farms, row crop REIT Goldcrest Farm Trust, and Woodspur Farms, the largest integrated organic date grower and processor in the US with 46 properties in California and Arizona.