Equestrian Roundup: Florida's Wellington
Equestrian Roundup: Florida's Wellington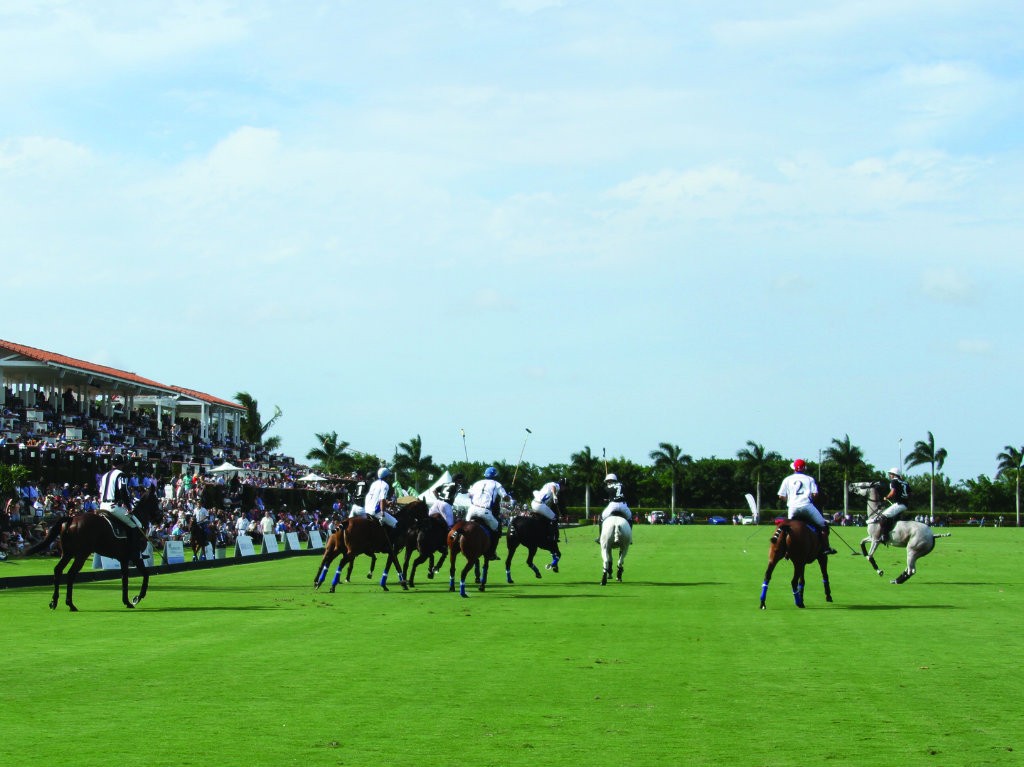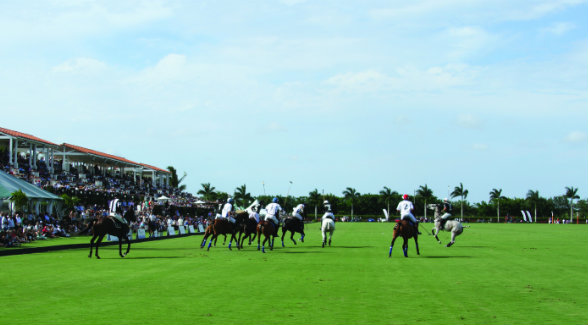 What's the cost per acre of land in the most expensive equestrian market in the U.S.?
That's the question I posed to Brad Scherer, a longtime broker in Florida's Palm Beach County. Scherer's Atlantic Western Realty Corporation is a full-service real estate firm. In business since 1981, his knowledge of this market is best in show.
"Grand Prix Farms in Wellington starts at $1 million per acre. I remember when it was a 300-acre ranch that had the most beautiful purebred Santa Gertrudis. Now it's the most expensive equestrian real estate in the world. Our
Wellington Land Report
determined the price per acre in excess of $1 million, and in some cases as much as $2.5 million per acre for improved properties," Scherer says.
The Wellington Land Report
that Scherer mentions is produced by Atlantic Western every other year. Focusing on market trends pertaining to equestrian land, it goes into minute detail on particulars such as gross sales, average price per acre, and acres sold.
The first edition came out in 1996. At that time, polo was the dominant driver in the Wellington area, thanks in large measure to the pioneering efforts of Chicago's Gould Company, which developed the Palm Beach Polo and Country Club in the late 1970s. By the late 1990s, a more varied mix of equestrians was shifting Wellington away from its polocentric focus. Scherer credits this to "the huge expansion of the Wellington Equestrian Center, which hosts world-class equestrian competitions in multiple disciplines, including hunter, jumper, and dressage."
Although the number of participants in these sports may be small in number, the demographic is without compare.
Among the snowbirds who flock to Wellington after New Year's are Michael Bloomberg, Bruce Springsteen, Bill Gates, and John Malone, who owns not one but two properties in Wellington, including a 123-acre horse farm
The Wall Street Journal
reports he bought for $12.5 million.
"If you calculate the average sales values by each of the distinct submarket areas that we survey, you could easily arrive at a valuation of Wellington's equestrian area having a total market capitalization exceeding $2.5 billion in value. It's just a phenomenal amount of value for equestrian land compressed into a very, very tight area," Scherer says. Which led me to a second a question: How has the nation's top equestrian market rebounded from the Great Recession?
"It's just a phenomenal increase in activity," he says, referring to the 2011 to 2013 span.
"Our most recent
Report
calculated that over $300 million in sales has occurred over the past two years. We estimated the total acreage that changed hands to be in excess of 930, which reflects roughly 15 percent of Wellington's total 8,000-acre equestrian market."
Before the Great Recession, the average price per acre within this market peaked at $420,000. Starting in 2009, it dipped down to $273,000 per acre. The most recent figures indicate that it subsequently rebounded to $323,000 per acre.
"The bottom line: during this period properties that were the most aggressively priced and which offered the best value enjoyed the most sales activity."
Sage advice for investors in any market.
I asked Scherer to weigh in on one final point: conservation.
"What's amazing about Wellington is that for the last 30 years it has been built out with a 90 percent utilization rate dedicated almost entirely to equestrian uses. The sale value of the equestrian property now exceeds what would be economically feasible for commercial development. So the conservation component to this phenomenon is purely economical."
Ready to Run: Current listings where you can saddle up.
WINDSOME FARMS
These 83 acres have 32,000 square feet of existing equestrian improvements, including a 52-stall barn, office, apartments, Grand Prix field dressage ring, training ring, and paddocks.
PALM BEACH POINT
In addition to a 5-bedroom/6.5 bath custom-designed pool home, this 10-acre property has a new 18-stall barn with 2 apartments and an owner's lounge.
14155 EQUESTRIAN WAY
Convenient location next to the showgrounds, this 4.47-acre property features a 4-bedroom/ 4-bathroom pool home with an 18-stall center aisle barn and two fully irrigated sand rings.
3674 GRAND PRIX FARMS DR
Set on 5.62 acres, this 20-stall barn features 4 wash stalls, an owner's lounge, 2 bedrooms, and grooms quarters, plus an all-weather ring, derby field, and 5 paddocks.
JAN PAMELA POLO COMPLEX
Prime location in the heart of Wellington's Equestrian Preserve Area, this turn-key polo facility has 3 regulation tournament fields, 3 barns with 63 stalls, and 6 living quarters.