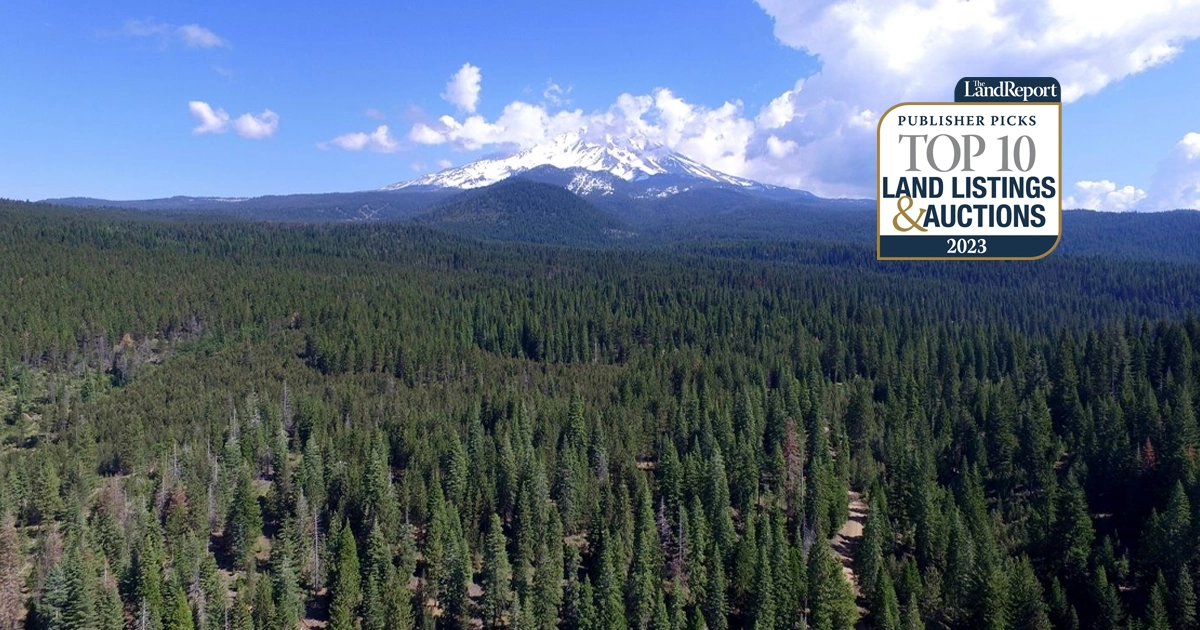 Auction Location: California, Oregon & Washington
Auction Ends: October 10, 2023 – 1:00 PM PDT
On behalf of Manulife Investment Management Timberland and Agriculture, Inc (MIMTA), LandVest is pleased to present Project Clover, a three-state portfolio totaling 65,646 acres including four premier forest investment opportunities in some of the most productive regions of California, Oregon, and Washington. The Units in this offering showcase some of the best forests in the West. The four offerings, described below in more detail, include McCloud Timberlands in Northern California, Lincoln Timberlands in coastal Oregon, and Sacajawea Timberlands East and Westboth in southwestern Washington.
McCloud Timberlands, totaling 20,010 acres, is located in Siskiyou and Shasta counties in Northern California. This is a well-managed forest, with exceptional growing conditions and market access. Lincoln Timberlands is 11,004 acres located along the Siletz River in coastal Oregon, almost entirely within Lincoln County. This opportunity is comprised of approximately 20 separate tracts between Lincoln City to the north, and Waldport to the south. The 34,632 Sacajawea Timberlands are part of the former Cavenham Industries ownership in Pacific and Wahkiakum counties. This region of Southwest Washington contains some of the finest and fastest timberland growing sites in North America.
Each Unit of this offering provides meaningful climate solution opportunities to the owner. Exceptional carbon growth can be monetized or utilized by a buyer to achieve personal or corporate sustainability goals. There are strategies for public access, social impacts, wildlife habitat improvement, water quality preservation, and conservation management in sustained harvest working forests.
The offering will be available in whole, by investment package, or any multi-package configuration via a single-stage bid process. A full suite of resource and investment data will be available to a qualified bidder who submits a Non-Disclosure Agreement. We anticipate the data room opening on August 15, 2023. Bids will be due at 1:00 PM PDT on Tuesday, October 10, 2023.
---