The American Landowner: Rose Lane & Chuck Leavell
The American Landowner: Rose Lane & Chuck Leavell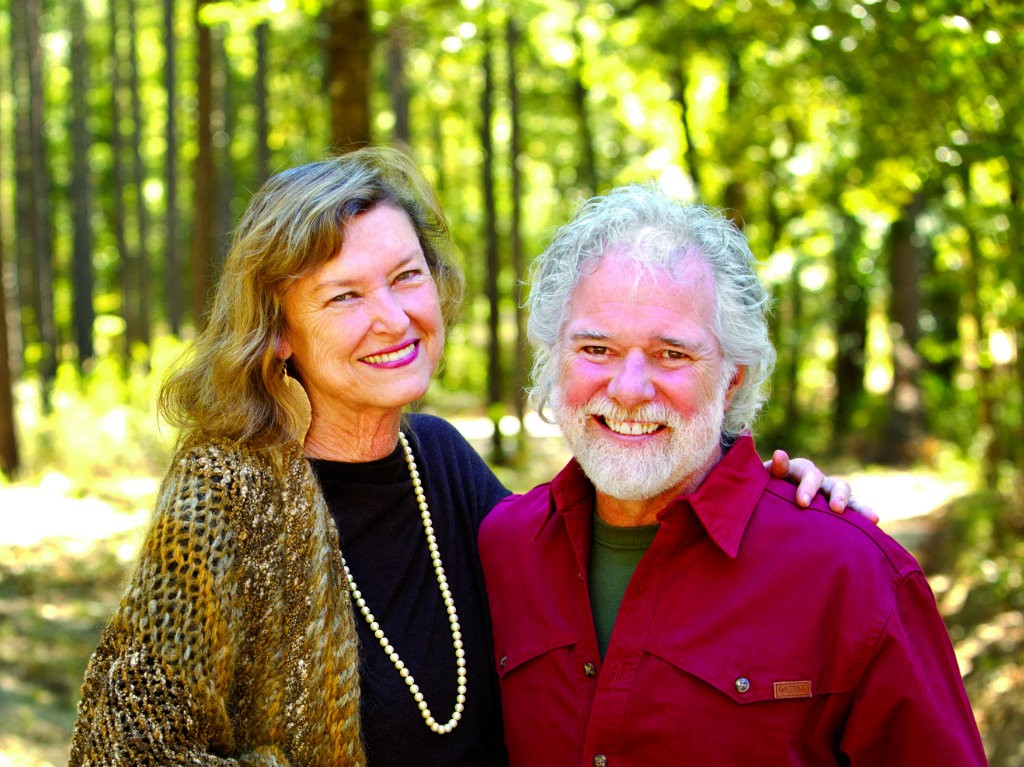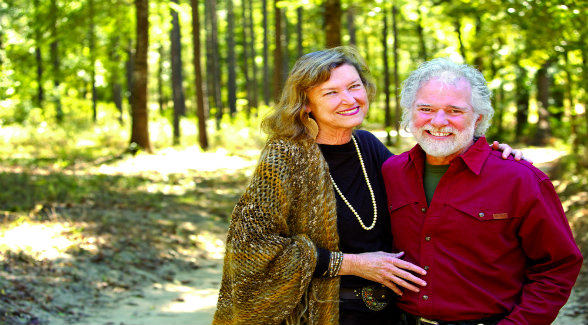 For three decades, this Georgia couple has practiced what they preached on their cherished plantation, sharing the gospel of stewardship with those they welcome onto their land and the many they meet on their global sojourns. The Land Report is proud to honor Rose Lane and Chuck Leavell as our 2013 Legacy Landowners.
| Photography by Gustav Schmiege III
Our 2013 Legacy Landowners are quite the couple: Rose Lane, a stylish colonial dame whose Georgia roots go back to the 1790s, and Chuck, a city boy from Alabama who arrived in Macon eager to dive into the muddy waters of Southern rock.
"When I first came to Macon, I took a tour of Capricorn Records," he says. "It started in the state-of-the-art studio and eventually got to the executive offices. The doors of the office opened, and there was this beautiful creature sitting behind a desk. That was a very positive sign for me. Now you have to understand that I was very young at the time and a little bit too shy and quite frankly almost penniless. I didn't feel worthy to ask Rose Lane out for a date until two years later when I landed the position with the Allman Brothers band.
"To my surprise, she accepted."
The young couple went from just dating to just about married in a hurry. Not surprisingly, each endeavored to learn as much as possible about the other. "So I said, 'Tell me about your family," Chuck said.
"We live in the country," Rose replied. "We're out in Twiggs County. It's not all that far from Macon. My grandmother is there, my parents, my brother, lots of relatives. We're country folk. We work the land."
The truth was Rose Lane had given her beau an abridged version of her family's extensive ties to the land. One ancestor, a Quaker, traded life in England for the opportunity to be an indentured servant in Virginia. After completing his indenture, he petitioned a local court as a "gentleman" to receive 400 acres of land. In the 1790s, subsequent generations settled in Georgia, where the family eventually accumulated tens of thousands of acres.
"Granddaddy and Daddy were integrally involved in the forest industry in Georgia from 1922 until Daddy quit forestry in 1963. They were procurement agents and timber cruisers for big companies, big mills," she says.
So on his first visit to the plantation, Chuck had more than a mild case of stage fright. "I was an extremely nervous young hippie, rock piano player." He needn't have worried. He wasn't the only one with mixed emotions.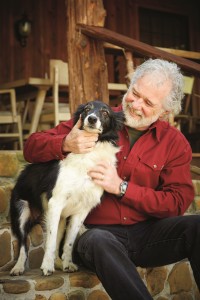 "There's a story that I was told later," Chuck says. "Rose Lane's father got all the guys around and said, 'Now listen. Rose Lane is bringing this boy out here, and you know he's a little bit different. He plays in a band. And it's not a country band. As a matter of fact, it's one of those rock outfits where she works up there in Macon. And he's got long hair and a beard, I'm told. So he's different. But apparently they're getting pretty serious, so I don't want y'all to be making fun of him.'"
So how was he received? "They were so gracious to me from day one, and I think that speaks volumes about country folk in general. People that are connected to the land are just very special people," Chuck says.
Not long after the hello howdies, Chuck found himself bouncing around in a Jeep. "We rode out to look at some of the crops that they had planted, and we rode to see some of the timber. We saw some deer here and there. They had cattle. It was just such a calming and wonderful, incredible feeling. I thought, 'Wow, on top of the fact that this wonderful woman has agreed to marry me, I'm meeting her family, and they're just the most awesome people in the world.'"
The feeling was mutual. "I thought, 'God, I've got to marry this guy,'" Rose says. "We dated for about six months and got married in a whirlwind."
Driving out to the family's plantation instantly became a regular element in the couple's new life together. "We came out on weekends and holidays – whenever we could," Chuck says. "Rosie's grandmother, Mrs. Julia White, was an incredible person, a matriarchal lady, an elegant lady. I enjoyed every moment we had out here. It was always just so calming."
Less than a year after the couple married, the family suffered a tragic loss. "Daddy dies – he was just 45 – and Chuck is touring with the Allman Brothers, so we didn't have much occasion to come out here." Then, in 1981, Mrs. White passed.
"The family said, 'Why don't y'all come out here and look after the house. We don't want any vandalism, and we've got our hands full with what we're doing.' That made sense to me and I said, 'Let's do it,'" Rose says.
It only took a week for the two to ask themselves "What are we thinking?" They sold their house in Macon and moved out to the plantation. Since Rose's brother, Al, kept the Whiteway Plantation moniker, the two combined their names – Chuck's proper first name is Charles and Lane is Rose's second name – and christened their new home Charlane Plantation.
"That juncture was a real turnaround for me," Chuck says. "Now it was our responsibility to look after this land, to do the right thing by it, and to carry on this heritage of stewardship. I'd seen how hard the Whites had worked their land, the dedication, the passion they had. There was cattle. There were row crops. There was timber. I realized that if I wanted to pursue a musical career, which obviously I did, the row cropping and the cattle were going to be a big challenge.
"That's when I began to lean towards forestry. I began to study forestry, and one of the things that really connected me was reminding myself where that wonderful thing called a piano that's given me so much joy and a great career comes from. Being connected to wood and wood resources means something special to me. It's a direct connection. It's something that I can, without even thinking about it, be very passionate about."
Events proved the wisdom of his decision to emphasize Charlane's timber component. "The Rolling Stones called me," Chuck says. The audition took place in 1981. By 1982, he was touring with the World's Greatest Rock 'n' Roll Band. Despite the band's global itinerary, Chuck's ties to Charlane only grew stronger.
"I remember Chuck taking a correspondence course while he was touring with the Fabulous Thunderbirds. All the other guys would be smoking and drinking and having fun, and Chuck would be in the back of the bus doing his homework," Rose says.
Chuck smiles at the memory of those times. "It was a wonderful course offered by the Extension Service of Georgia and the Forest Landowners Association. It was intense enough that it taught you something of great value, but it wasn't so intense that it took years to go through."
Slowly but surely Charlane took on a new look. "We planted some of the open pastures in forests and began to improve the forest that existed. I was especially interested in managing for quail, so I read Herbert Stoddard's book on quail, which was written in the 1930s, and then I read Walter Rosene's quail book, which was written in the 1960s. That's when I began to engage in quail hunting and wildlife management as a component of what we were doing."
Today, guests from around the world study art with Rose Lane at Charlane Plantation. Others are drawn to photography and to birding. Hunters stalk deer, turkey, and quail. All receive an introduction to the forestry practices of this Middle Georgia landmark.
"The more I studied and practiced forestry, the more rewarding it was, the more I learned, and the more I wanted to learn. I still consider myself a student," Chuck says. That's a modest statement, coming from the author of two books on forestry: Forever Green (2004) and Growing a Better America (2011). In addition to his writings, Chuck cofounded the Mother Nature Network in 2009 with Joel Babbit.
"We realized there was no iconic website dedicated to all things environmental that was evenhanded and comprehensive and not slanted politically. That was our goal. We are now the most visited website dedicated to the environment, and we just passed the EPA in number of visits per month."
At the end of the day, it all comes back to the land. "Our land always calls me back. It always pulls me back and connects me, and there's a number of reasons for that: the satisfaction of owning the land, working the land, and seeing the improvements that you can make on the land," Chuck says.
He finds the rewards of stewardship to be many. "As someone who considers himself an environmentalist, to see the improvements one makes on a piece of land over an expanse of time is the most satisfying thing I can think of. There's a famous saying and I have it at the front of one of the chapters of my book Forever Green. It was Ralph Waldo Emerson who said, 'In the woods we return to reason and faith.' And I think that's so true. There's a calming effect that allows you to sort through whatever might be happening in your life that you need a moment to reflect and do some problem solving. There's no better place to do that than in the woods when you're relaxed and you can walk through and you feel the spirit of nature."