2014 Historic Deal of the Year
2014 Historic Deal of the Year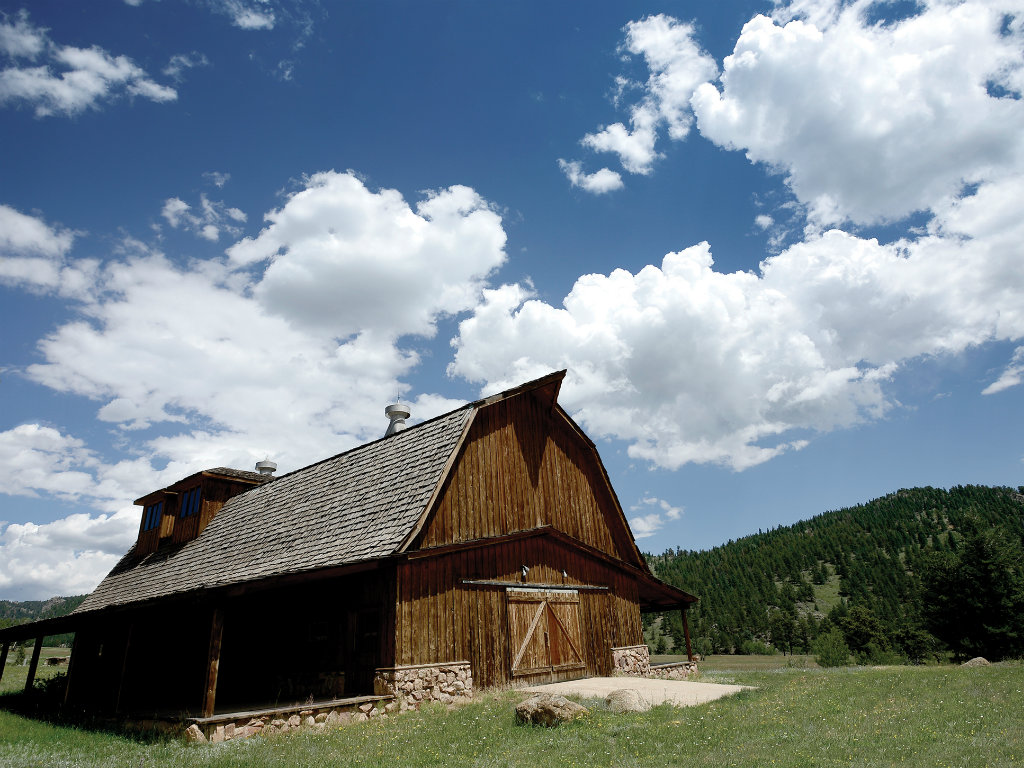 By 
Russell Graves
From 1971 to 2014, Jim Guercio owned Colorado's Caribou Ranch. During his stewardship, a Who's Who in rock and roll journeyed to his Rocky Mountains retreat to sing their songs. Disenchanted with the creative confines of working in New York and Los Angeles, Guercio paid $11 million for the scenic tract, which included more than 4,000 acres in the foothills west of Boulder between the Indian Peaks Wilderness Area and Nederland. He quickly moved to convert the horse farm and an adjoining property into a recording studio where artists could focus on making music. Nowadays, Guercio and his high-country studio enjoy legendary renown in the music industry. This acclaim dates back to Joe Walsh. In the early 1970s, "Average Joe" had already made a name for himself as a raucous member of the James Gang. (Hooking up with Don Henley and Glenn Frey's band, the Eagles, was years away.) In 1972, Walsh approached Guercio about recording an album in his new old barn. The title?
Barnstorm
. Walsh also chose Caribou to record his next album,
The Smoker You Drink, The Player You Get
. The first single from that effort was the Top 40 hit "Rocky Mountain Way."
Word spread quickly, and it didn't take long for Caribou to become a bona fide hit factory. Over the course of the next decade, Caribou Ranch was responsible for producing 18 Grammys, 20 Number One hits, 45 Top Ten albums, and more than 100 million album sales. The roster of acts who recorded or had albums mixed at Caribou reads like roll call at the Rock and Roll Hall of Fame: America, The Beach Boys, Johnny Cash, Chicago, Elton John, Carole King, Kris Kristofferson, Michael Jackson, John Lennon, Jerry Lee Lewis, Tom Petty, Stephen Stills, U2, Frank Zappa, and scores of others.
Elton John named his eighth album,
Caribou
, in honor of the studio. He returned to record his next album and in the process laid down the vocals for "Lucy in the Sky with Diamonds," "Someone Saved My Life Tonight," and "Philadelphia Freedom." Dick Clark filmed a few network specials from the ranch.
In 1985, however, the studio was knocked out of commission by a fire. Not a single track was subsequently recorded. Guercio turned his attention to other ventures such as ranching, oil exploration, and commercial real estate development. Originally, Caribou Ranch numbered more than 4,000 acres. The City of Boulder and Boulder County purchased 2,600 acres for a park and open space with conservation easements in place. In 2013, Guercio listed the remainder for $45 million.
"Caribou Ranch is a unique and special property because of its tremendous natural beauty, its close proximity to Boulder and Denver, and its incredible rock and roll history," says listing broker Tim Casey of Mountain Marketing Associates.
The property is a true jewel. It lies 8,500 feet above sea level in a quintessential Rocky Mountain valley dotted with mature aspen and pine. Creeks provide year-round live water.
"When Mountain Marketing listed the property, we were aware of the cultural significance of the Caribou Ranch as a creative refuge for the greatest songwriters and performers of their generation and also its significance as a sizable undeveloped natural habitat very close to a metropolitan area," says Casey.
Structures on the property include an owner's home, several guest cabins, a lodge, riding pens, a barn, and equipment buildings. The property has significant development potential. "Our hope was to find a buyer who would appreciate the musical magic and history made at the ranch, and have a desire to preserve the land in a natural state," Casey says.
Caribou Ranch lasted less than a year on the market until an entity named Indian Peaks Holdings LLC paid $32.5 million to acquire it. The Guercios kept a 40-acre portion for reunions and future events as well as retaining the rights to the ranch's name and brand.
As described by Mountain Marketing Associates, the new owners have rights on the 1,600 acres to include the potential for 19 single-family dwellings ranging from 2,000 to 10,000 square feet, a 5,000-square-foot fishing lodge or clubhouse, a 12-stall horse barn, two 1,250-squarefoot cabins, and a 3,372-squarefoot caretaker's unit.
According to Boulder's
Daily Camera
, "The principal office of Indian Peaks Holdings listed in the company's registration documents with the Colorado Secretary of State's office shares a Bentonville, Arkansas, address with Walton Enterprises and several other businesses, nonprofits, and organizations connected to the Walton family."
It's reported that the new owners wish to leave the ranch undeveloped.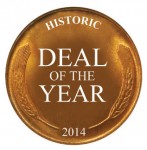 Caribou Ranch | Colorado
Seller: Caribou Ranch LLC
Seller's Agent: Tim Casey, Mountain Marketing Associates
Buyer: Indian Peaks Holdings LLC
Buyer's Agent: Jeff Hubbard, Mirr Ranch Group
Text by Russell Graves
Photography © Daily Camera