Land Report Takes Times Square
Land Report Takes Times Square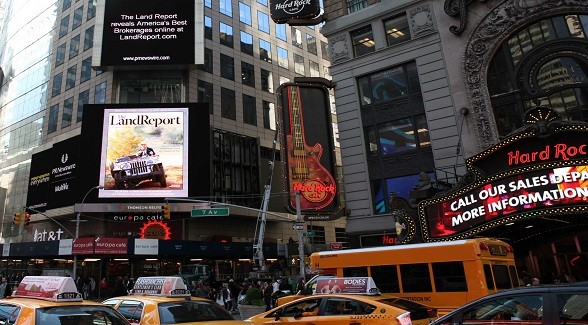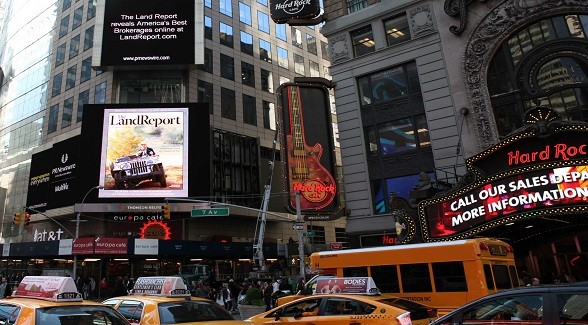 The Magazine of the American Landowner has hit the Big Apple!
The spring issue of The Land Report — which features America's Best Brokerages — debuted in Times Square.
"An important part of our mission is to broaden the reach of this key asset class," says Publisher Eddie Lee Rider. Rider, who founded the magazine with Eric O'Keefe, notes that "more and more investors are looking at land and land-based assets as an essential element of a diversified portfolio. And that's the rationale behind determining America's Best Brokerages. These real-estate professionals are the best of the best."
In addition to identifying America's Best Brokerages, the spring issue of The Land Report also takes an in-depth look at hedge fund manager Louis Moore Bacon, whose holdings include Colorado's Trinchera Ranch. There is also a breakdown of the most recent numbers from the Kansas City Fed documenting the continued rise of farmland prices. And, for fun, the issue also offers an intriguing look at the Academy Award-winning film The Descendants, which stars George Clooney as one of many heirs to a priceless Hawaiian ranch.