Land Report Top Ten: May 2012
Land Report Top Ten: May 2012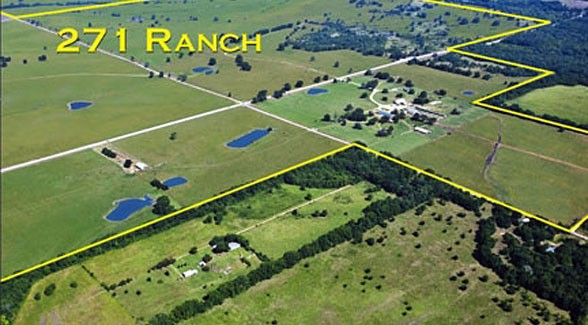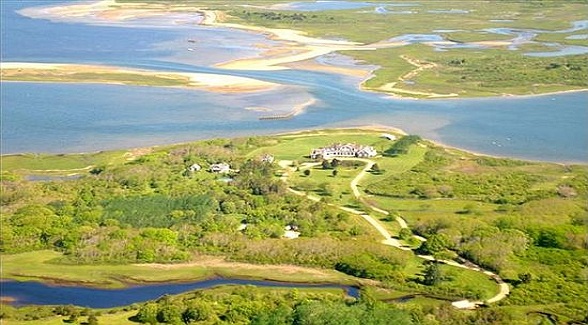 From the Pacific to the Northeast, here are America's priciest properties, led by $132.5 million Broken O Ranch in Montana, which is listed with Bates Sanders Swan Land Company. New to the list is Dillingham Ranch in Hawaii and Swain's Neck (above) on Nantucket Island.
1. Broken O Ranch (Montana): $132.5 million
At 123,000 acres, this ranch has been in the making for the past 20 years. With its expansive cattle and farming operation, this ranch currently carries 3,500 mother cows plus 800 replacement heifers and 200 range bulls. The Broken O Ranch also contains Montana's largest block of irrigated land, approximately 13,000 acres, and has historically averaged 25,000 tons of alfalfa hay and 700,000 bushels of small grain crops annually. Mike Swan of Bates Sanders Swan Land Company has the listing.
2. Walton Ranch: $100 million
This 1,848-acre working cattle ranch was pieced together by the Walton family beginning in 1958. The family placed the ranch under conservation easement in 1983. Billy Long and Ron Morris of Ranch Marketing Associates have the listing.
3. Broken O Ranch (Texas): $81 million
Located in Boerne, Texas, the historic Broken O Ranch is one of Texas' finest ranches on the market today. Featuring breathtaking views that only the Texas Hill Country has to offer, this ranch is also home to an array of wildlife. Trip duPerier with duPerier Texas Land Man, LLC has the listing.
4. Ranch Dos Pueblos: $79 million
This oceanfront parcel is on the market for the first time in three decades. Spanning 2,175 acres just west of Santa Barbara, it's one of the largest remaining ranches along the breathtaking Gaviota Coast. Kerry Mormann & Associates has the listing.
5. Dillingham Ranch: $65 million
Located in Mokuleia, on the North Shore of Oahu, Hawaii, this historic 2,700 acre estate offers all of the charms and essence of Hawaii, from white sandy beaches to mountain terrain and acres of open green space scattered with coconut trees, monkey pods, and rare plant species indigenous to Hawaii. Zackary Wright with Christie's International Real Estate has the listing.
6. Big Creek Ranch: $59.9 million
Only eight miles from Steamboat Springs, 5,034-acre Big Creek Ranch offers rainbow and brook trout fishing along five miles of Big Creek as well as a half-mile of the Elk River. National forest borders 85 percent of the property, offering easy access to an additional 150,000 acres of pristine wilderness, including world-class trout fishing and hunting for elk and mule deer. A mix of forest and meadows provides ideal wildlife habitat and summer pasturage. Listed by Ron Morris and Billy Long of Ranch Marketing Associates.
7. Swain's Neck: $59 million
Spread out on almost 70 acres, Swain's Neck is an exclusive waterfront estate on Nantucket Island. Featuring spectacular, unobstructed 180-degree views of Polpis Harbor, this property includes a sprawling main residence which embraces the magnificent views, a charming guest cottage, a private studio/office, a boathouse, a gatehouse with apartment, several fenced-in pastures, a sport court and meticulously manicured grounds and gardens. Listed with Gary Winn with Maury People Sotheby's International Realty.
8. Hana Ranch: $55 million
This 4,500-acre working ranch on eastern Maui surrounds the town of Hana. The property boasts two miles of Pacific oceanfront and rises over 2,200 feet up the slopes of Haleakala. Dan Omer of Island Sotheby's International Realty has the listing.
9. Rockpile Ranch: $54.5 million
For only the third time in over a century, this 55,374-acre cattle ranch in the Davis Mountains of Far West Texas is on the market. Since 1992, the Rockpile has been owned by McCoy Remme Ranches (No. 41 on the 2011 Land Report 100). James King of King Land and Water is the listing agent.
10. Aspen Valley Ranch: $52 million
Billed as the largest ranch near Aspen in the Roaring Fork Valley, this ranch boasts senior water rights as well as over 800 acres and is located just 10 minutes from the Aspen airport. Joshua Saslove of Joshua & Co. has the listing.
Click here to download a copy of the May 2012 newsletter.