Land's Best Friend: Blueblood, Red Ticking
Land's Best Friend: Blueblood, Red Ticking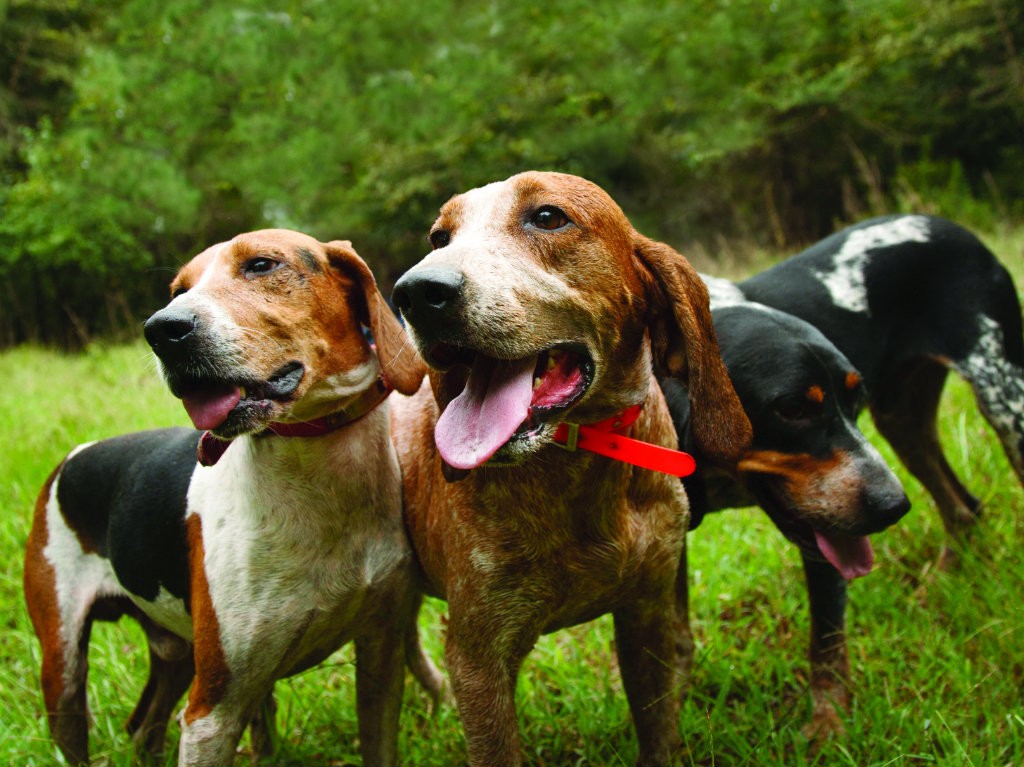 There's no truer redcoat than the English coonhound.
One of the breeds most associated with the American backwoods was actually developed to meet the needs of European aristocrats and colonial American cavaliers.
In Medieval Europe, prior to the development of the pointing and retrieving breeds, hunting dogs were sight and scent hounds, curs, mastiffs, or various descendants of the Roman Mollossus and Celtic war dogs.
Scent hounds probably developed from mastiff-type dogs in Western Europe during the Bronze Age and early Iron Age. By the late Middle Ages, certain types were breeding true to form, meaning long ears, deep voice, and keen sense of smell.
In 1770, an avid foxhunter and native Virginian named George Washington imported several hounds from England. These dogs became the foundation of the legendary "Virginia Hounds," the rootstock of the modern English coonhound.
Breeders developed the "English," or red tick, as it's called, by adapting the older European hounds to North America's rough terrain and tree-climbing game. English coonhounds are methodical trailers. Slow to tree, they're deadly accurate.
When a good English trees, the meat's there.
Do:
Run your pup with experienced hounds after she's hunting boldly on her own.
Choose hound pups from established working lines. Hunting hounds are typically registered with the United Kennel Club or the National Kennel Club. Hounds registered with the American Kennel Club are typically bred for the show ring.
Don't:
Neglect basic obedience. Hounds must be independent, but they should load on command and come when called (at least when they're not hot on the trail or treed).