2022 Sporting Deal of the Year: The Mesa Vista Experience
2022 Sporting Deal of the Year: The Mesa Vista Experience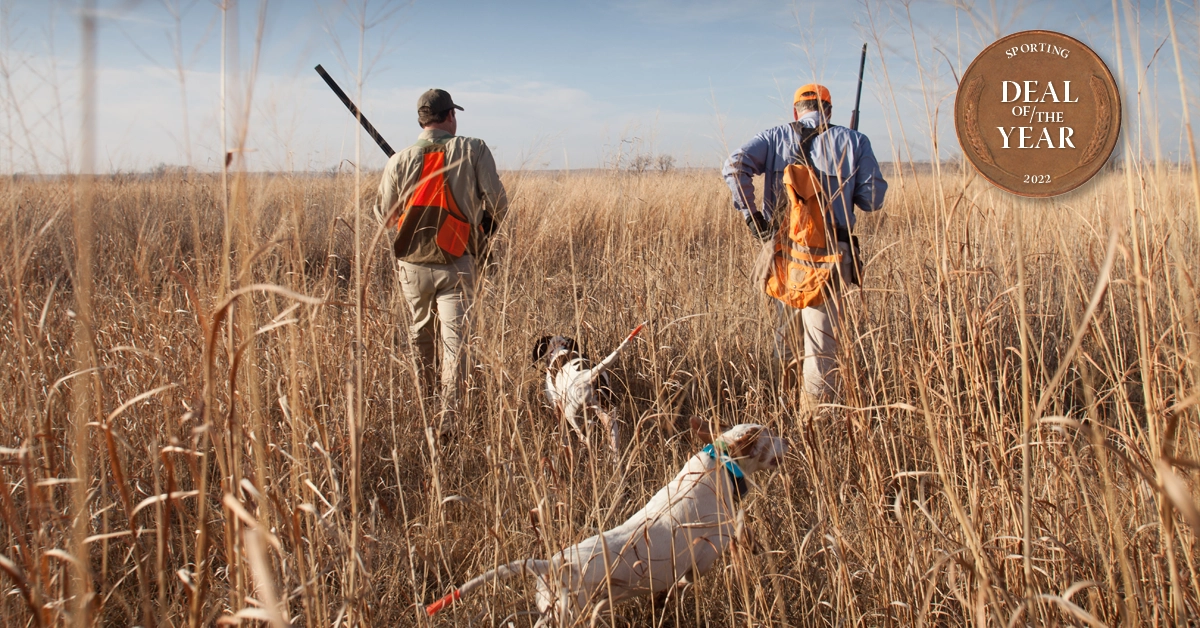 If T. Boone Pickens had his way, he would have lived full time at his Mesa Vista Ranch and commuted to work in Dallas on his Gulfstream V. The Roberts County getaway that the Oracle of Oil spent almost half a century assembling is that exceptional.
Bill Kent recognized this one-of-a-kind quality when he acquired the landmark, which was listed for sale by Monte Lyons of Hall and Hall and Sam Middleton of Chas. S. Middleton and Son.
Mesa Vista Experience
On December 1, Kent closed on more than 57 square miles of prime hunting habitat on the western side of the ranch, including almost 30 miles of Canadian River frontage.
The eastern portion of the ranch, which encompasses 27,690 acres of grazing land, sold in a separate, unrelated transaction on September 16.
But it is the world-class improvements that distinguish the 36,982 acres Kent bought. Take, for instance, the Lodge Compound at the headquarters that can host more than 50 guests. Or the sumptuous Lake House, a three-bedroom, four-bathroom mansion featured in Architectural Digest.
Ultimate Outdoor Lifestyle
Kent plans to capitalize on these improvements and create "the Mesa Vista experience," a members-only club for those drawn to the ultimate outdoor lifestyle and an array of world-class amenities. He has retained Jamey Clement's team at The Land Board to develop the concept further.
In addition to renowned quail hunting, the Mesa Vista enjoys an abundance of mule deer, whitetails, dove, duck, and turkey. Thanks to an extensive investment in water features, it has become a mecca for waterfowl and is a fixture on the Great Plains flyway. As the details of membership are being ironed out, one thing is crystal clear: Access won't be an issue.
Pickens constructed a 6,000-foot-long, FAA-approved runway to accommodate his Gulfstream. As many as a dozen aircraft have been parked wingtip to wingtip on the adjacent 52,600-square-foot concrete tarmac and in the 25,000-square-foot ­hangar, which has a two-bedroom apartment for pilots.
Getting to the Mesa Vista won't be a challenge. Getting a membership will be.