Mort Fleischer Selling Ranches As A $50 Million Set
Mort Fleischer Selling Ranches As A $50 Million Set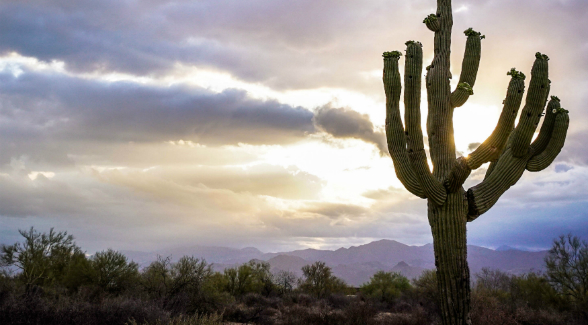 Ever the innovator, MORT FLEISCHER is selling his Arizona and Montana ranches as one deal. –Ellen Paris
The mega-successful real estate financier Mort Fleischer, 81, and his wife Donna are selling their two cowboy ranches in Arizona and Montana as a set for $50 million.
Fleischer, chairman of STORE Capital Corp. was an industry disruptor years ago through his real estate investment trust, Franchise Finance Corp. of America. In the late '90s, Fleischer's REIT became the country's "largest independent financier of chain-restaurant real estate." Before Fleischer started doing it, REITs did not finance independent restaurant real estate.
When I started financing single tenant restaurant real estate, the industry said it hadn't been done before and wouldn't work. It was successful. We have institutionalized this class of real estate," Fleischer explains. That is an understatement. In 2017, Warren Buffett invested $377 million for a 9.8% stake in STORE Capital. Today, Fleischer intends to change the way real estate is marketed by selling the couple's beloved ranches, in Arizona and Montana in one deal. "Once again everybody told me I was crazy," he confides.
Fleischer credits the couple's ranch properties as a life-saving outlet from the pressures of high finance. "Twenty-four years ago, it became clear to Donna and I that we needed a way to remove the pressures of Wall Street. Both of us always loved the West and the cowboy culture. We first bought a modern horse ranch just outside of Scottsdale where we raised show horses and lived that lifestyle. I'm convinced I wouldn't still be around if not for the time we have been able to spend at our ranches."
The 100-acre Scottsdale ranch features a luxury 8,700 square-foot Argentinian-inspired estancia.
"We loved the ranch in Scottsdale so much, 15 years ago we decided we wanted a real working cattle ranch." Today, the Fleischers also own a 7,000-acre ranch in Montana. There they raise Black Angus cows and enjoy the cowboy life in an 8,000-square-foot "upscale log home," as Fleischer describes it. Buyers seeking privacy and security will appreciate the 23 miles of fencing surrounding the property.
At just under 100 acres, MorDo Ranch is a few miles away from Scottsdale's championship golf courses, fine dining, shopping, and entertainment offerings. In addition to the estancia, there is a manager's house, guest quarters, full equestrian facilities, and an art museum.
Jim Toth, a ranch broker at Pure West Realty, an exclusive affiliate of Christie's International Real Estate in Bozeman, Montana, is jointly marketing both properties with a Scottsdale broker.
"It's not uncommon in the ranch real estate world for the very wealthy to have multi-properties. Marketing them together is very unusual though," said Toth. "The more I listened to Mort when we first met and saw how successful in business he was creating new asset classes, I knew marketing and selling the ranches as one transaction made sense for efficiency and as a lifestyle."
Dub Dellis, CEO of Walt Danley Realty, also an exclusive affiliate of Christie's International Real Estate, is handling the Scottsdale property. He recalls his initial thoughts. "Mort is a maverick in every sense of the word. My first reaction was this is not how it's typically done. Then I sat down and listened to him. When you take a step back, his out of the box thinking makes sense. Plus, he has a remarkable track record with unconventional views on real estate."
When asked about potential buyers, Fleischer has his opinions. "We were able to live both lifestyles, from Wall Street to the West. "The lifestyle we have enjoyed so much is what we are offering with our two ranches to someone that can afford to live that way."
From Forbes.com © 2018 Forbes. All rights reserved. Used by permission and protected by the Copyright Laws of the United States. The printing, copying, redistribution, or retransmission of this content without express written permission is prohibited.