Record 17 Percent Jump in Farmland Values
Record 17 Percent Jump in Farmland Values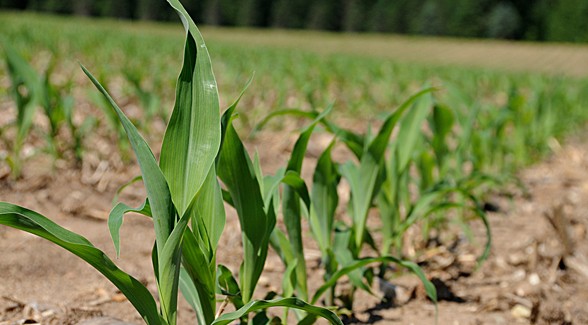 Farmland values in the Federal Reserve's Seventh District climbed a record 17 percent during the second quarter of 2011, according to the Chicago Fed's Farmland Values and Agricultural Credit Conditions Report. This economic shot in the arm marks the largest year-over-year gain since the 1970s for the District's five-state area–one of the most productive regions in the Midwest. The value of "good" farmland increased 4 percent during the second quarter, compared with the first quarter of this year.
The report was compiled from the Chicago Fed's survey of 226 bankers in the District, which includes Iowa, Illinois, Indiana, Wisconsin, and Michigan. Findings revealed that higher revenues for crops and livestock, coupled with growing investor demand, fueled the rural real estate roll. Agricultural mortgage rates averaged 5.62 percent–a record low that also contributed to the surge in District farmland values. Some respondents cited a higher-than-usual number of summer auctions as a factor.
"The combination of higher revenues for crop and livestock production has been an impetus for the significant increases in agricultural land values seen this year in the District," the Fed reported in its newsletter. "Demand for farmland remained strong from both farmers and investors."
Among the District states, only Wisconsin had a smaller year-over-year increase in farmland values in the second quarter of 2011 than in the first. Year-over-year land values in Indiana and Iowa climbed 21 and 20 percent respectively, while values in Wisconsin rose a modest 8 percent. Fewer than 2 percent of the survey respondents expect farmland values to decline in the third quarter of 2011.
David Oppedahl, a business economist for the Chicago Fed, shares the bankers' notion that the spike is no fluke. "Overall, the higher level of corn and soybean prices looks to be something that will continue through the end of the year," he said early this week. "I think that over the next year we aren't going to see any declines, and we are going to see continued increases, though probably not as strong as over the past year."
On November 15, 2011, the Federal Reserve Bank of Chicago will hold a conference to explore the factors contributing to large increases in agricultural land values and cash rental rates in the Midwest.