Sheikh Mohammed Buys Kentucky's Stonerside Stable
Sheikh Mohammed Buys Kentucky's Stonerside Stable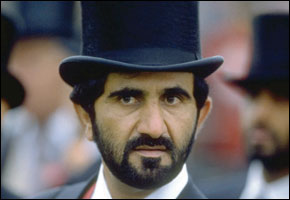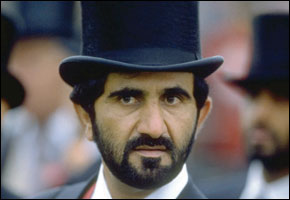 The royal family of Dubai expanded its massive holdings in the heart of Kentucky Bluegrass country by 2,000 acres this week when it acquired Stonerside Stable from Bob McNair, owner of the NFL's Houston Texans. Other assets included in the sale, which closed on Monday, were 80 racehorses, 170 broodmares, yearlings, and weanlings, and a training center in Aiken, SC. Terms were not divulged, but local brokers value the land, which is located in the heart of the state's best Thoroughbred country, at $20,000 to $25,000 per acre. A ballpark estimate before improvements and bloodstock would put its value at $40 million to $50 million.
The Maktoum family has long been recognized as owning the world's winningest Thoroughbred stable, Godolphin Racing, which has won 142 Grade One races worldwide. They market their stallions through a second entity, Darley Stud, and Stonerside will be incorporated into the latter. This latest acquisition becomes the fourth horse farm the Maktoums now own in Kentucky and brings their holdings to almost 10,000 acres, by far the largest family-owned block.
According to the Thoroughbred Times, the Maktoums purchased the McNair's upstate New York farm and training facility outside Saratoga Springs for $17.5 million January 2007.