The Story of Taylor's Trees
The Story of Taylor's Trees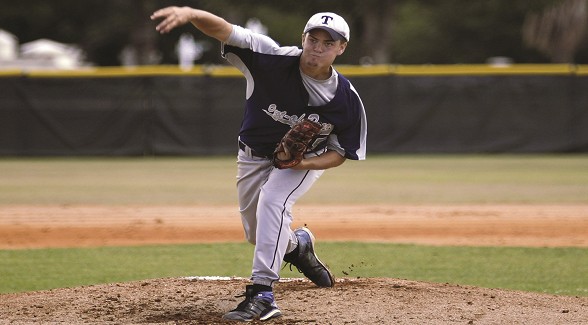 Everyone who knew Taylor Emmons marveled at his athletic abilities, sense of sportsmanship, love of the outdoors, and his empathetic nature. His untimely passing was felt by thousands, as evidenced by the capacity crowd at his celebration of life service. Thanks to his purpose-driven father, a ton of collective effort, and some foresight from Taylor himself, the passions that marked this great kid's life will be perpetuated through the Taylor Emmons Scholarship Fund and Taylor's Trees. At the heart of these dual philanthropic tributes is a rich parcel of Maine timberland.
This whole process started before Taylor died, and it just kind of dovetailed into his legacy," says his father, Mike Emmons. Some seven years ago, the family moved from Maine to Sarasota so that Taylor's older brother, Mikey, could develop his baseball skills at the world renowned IMG Academy. Taylor was enrolled at The Out-of-Door Academy (ODA), and he flourished at the college prep school. The National Honor Society member was captain of the golf team, co-captain of the baseball team, and named Homecoming King by his schoolmates. "He loved The Out-of-Door Academy," says his dad. "He did well academically, did very well in sports, and was just a very popular kid."
Taylor graduated from ODA and was a University of Miami sophomore when he was fatally struck by an SUV near the Coral Gables campus in December 2010.
He was 19.
"The thing about Taylor — and it's easy for me to say because I was his dad — but you talk to anybody and they'll tell you that even though he was a really good looking kid and a good athlete, he treated everybody the same. He liked everybody, and everybody liked him. I don't know what the final number was, but when he died, the funeral home had never seen a crowd that big."
Emmons, a 30-year veteran of the land game, got his start with Harry Patten in 1980 (see Land Report Summer 2009). He also pursued investments on his own. A few years ago, he came across the parcel of timberland from which Taylor's Trees would evolve.
"I had an acquisitions guy who was out looking for property," Emmons recalls. "I had moved to Florida and went up to Maine for a week to Sugarloaf to go skiing, and he said, 'Mike, I think you ought to come take a look at this piece of property. It seems like a pretty good deal.'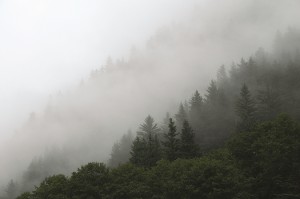 "So I skipped a day of skiing and went and looked at this piece of property in Maine. It was a great deal, and I bought it. It was 9,000 acres. It didn't really have any timber value. About 2,000 acres had been put into a conservation easement to protect the two streams. I took the other 7,000 acres and subdivided it into some 500-acre tracts and just never got around to selling it. The more time I spent up there, the more I fell in love with the place. The idea of owning 7,000 acres and growing timber on it and passing it on to my kids started appealing to me. So I decided not to sell it," he says.
During his junior year, Taylor had participated in an Out-of-Door Academy program in which the school's students stuffed backpacks with basic school necessities for kids without the means to buy them themselves. The experience was an eye-opener, and the teen expressed concern about the thousands of homeless kids in otherwise affluent Sarasota.
"Taylor said, 'there seems to me there's something we ought to be able to do,'" recalls his dad. "It really bothered him." The thought stuck with Mike as well:
"I got to thinking about it from time to time, and then one day I got a call from Josh Rhodes, who hunts bear on our property in Maine. Josh says, 'do you mind if my wife goes tipping on your property?' I said, 'Under one condition. You've got to send me a wreath.' So two weeks later, I get this absolutely beautiful wreath from the clippings off my property, and it smells just like Maine. I got to thinking that maybe we could grow some Christmas trees and ship them down here and the kids from the academy, in conjunction with the underprivileged kids, could sell them [as a fundraiser]." After factoring in the logistics of clearing the land, planting 1,000 trees per acre, and shipping the harvested ones from Maine to Florida, Emmons realized it could be more than a moneymaker. As Taylor had hoped, it could be a great way to help others.
While the first crop of trees grew in, wreath sales would provide a little cash flow. At the same time they would help develop a customer base.
"Originally my thought was to raise money for the school as well as the disadvantaged kids," he says.
Emmons and David Mahler, headmaster at ODA, held a series of meetings to discuss the project. Mahler was intrigued with the idea and encouraged Emmons to pursue it. "We talked about it before Taylor's passing, the idea of using some of the proceeds from the tree farm to help these kids," says Mahler. Today, Emmons's long-term goal is to create a place in Maine where students from ODA and underprivileged kids from Sarasota can experience the great outdoors while hunting, fishing, pulling lobster traps, and, of course, planting trees.
"It takes about six years for a planted pine to become marketable," Emmons says. "My daughter, Samantha, was moving from the Lower School to the Upper School, and I said, 'wouldn't that be cool if the kids who were in sixth grade actually participated in planting the trees, then six years later, when they're harvested, they're actually selling the trees that they helped plant six years before?'"
As summer 2010 got underway, Emmons's crew cleared the land and planted the first 4,000 trees. Six months later, Taylor's life was tragically cut short. In lieu of flowers or other tokens of sympathy, the family established the Taylor William Emmons Scholarship Fund and asked for donations in Taylor's name.
"We've received over $136,000 in donations from family, friends, and people we didn't even know," Emmons says. "The outpouring was just incredible. To this day the money still pours in."
In keeping with the legacy, the memorial foundation has partnered with All Faiths Food Bank to sell handmade wreaths from Taylor's Trees in Maine. All proceeds from the sale of the 22-inch double-sided wreaths will go to the Taylor William Emmons Scholarship Fund and the corresponding backpack program, which feeds hungry children through the food bank.
This past June, the ODA's baseball field was dedicated in Taylor's honor. Topping off the ceremony was the announcement of Desmond Lindsay as the first recipient of a Taylor William Emmons Scholarship.
"Desmond possesses a lot of Taylor's qualities. We have no doubt … he is going to carry on his name perfectly," says Taylor's mom, Katie.
"What I want is that every year a kid gets to go to the academy because of Taylor," Mike Emmons says. "I want to have four kids in the school on scholarship in Taylor's name. One in every class." To that end, Emmons has set a goal to generate $1 million so that the scholarship fund can be self-sustaining.
Says David Mahler, "Taylor was a great kid: a strong student, an exceptional athlete, fun-loving, friendly, and outgoing. The Taylor Emmons Scholarship Fund is an incredible way to maintain Taylor's legacy. It's really a testament to Mike and Katie and the strength of the Emmons family that in a time of such sorrow and sadness, they've decided to changes lives for the better. This scholarship will change innumerable lives going forward."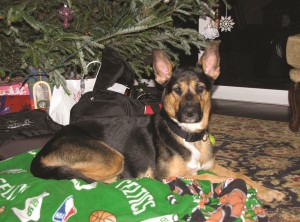 The Emmons family also has a living, breathing memento of Taylor's big-heartedness. Through a Facebook connection, Taylor rescued a dog while in college. When he brought Bella home for Thanksgiving, Mike insisted that Taylor take her to the local shelter in Bradenton. His message was a simple one: college is no place to raise a pet.
The day after Taylor's tragic accident, his older brother, Mikey, rallied the family to call the shelter and get Bella back. Though she had already been adopted, the shelter understood the family's circumstances, and made the necessary arrangements for Bella to come home. Another timeless reminder of this wonderful life. – Nancy Myers
To place a wreath order, log on to www.temmons.org. To learn more about the Taylor Emmons Scholarship Fund, call Executive Director Sandy Albano at (941) 915-9249 or send her an email at [email protected].