Top Ethanol Producer Files For Bankruptcy
Top Ethanol Producer Files For Bankruptcy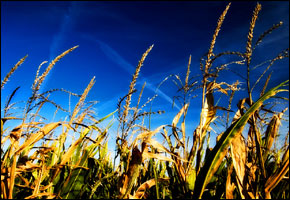 One of the leading stories of 2008 has been skyrocketing commodity prices and the corresponding surge in land values throughout the Midwest, Great Plains, Southwest, and other mineral-rich areas of the country. Although the bubble has by no means burst, there are definitely signs of a slowdown, particularly given the recent bankruptcy filing by one of the nation's largest ethanol producers, VeraSun Energy Corp.
VeraSun went public in 2006 just as interest in alternative energies was peaking. But as these stories in The New York Times and The Wall Street Journal indicate, since then it's been all downhill for the South Dakota-based company, which was trading at 48 cents a share, well of its 52-week-high of $17.75.
Who says Wall Street is the only place where people are making bad bets?