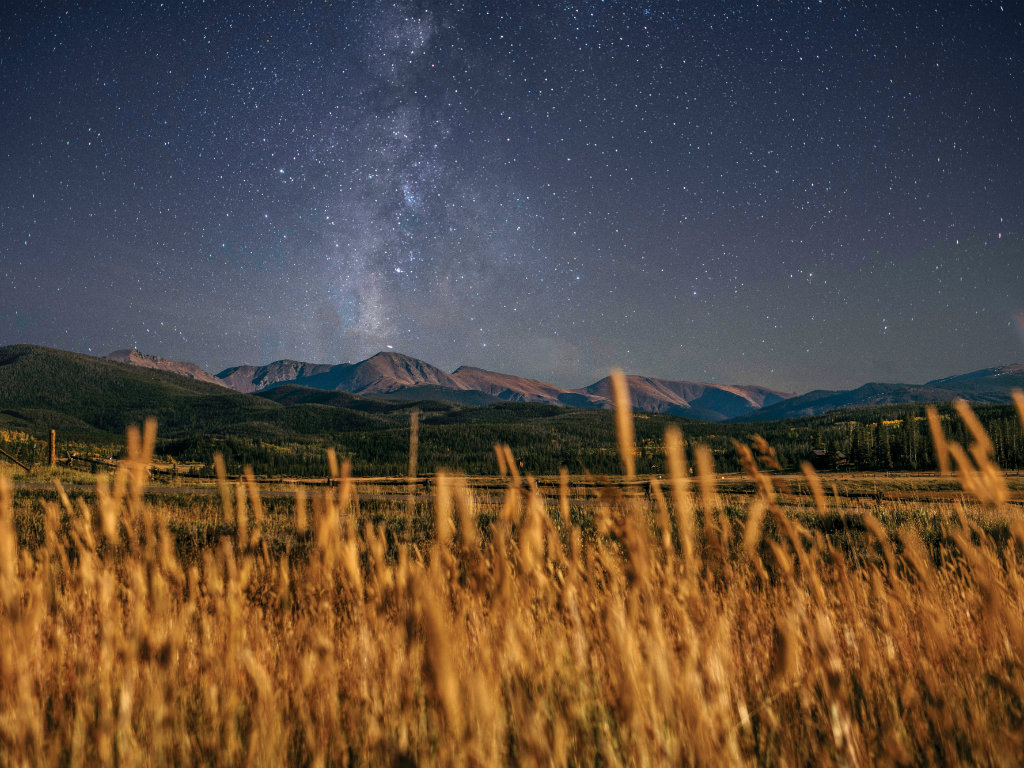 As sheltering in place becomes more common, so too does the allure of living in the American West.
By: Corinne Gaffner Garcia
When COVID-19 began spreading around the world, it took a while for the gravity of the pandemic to resonate here in Bozeman. No matter the stories on the evening news, life just feels safer here. We're more sheltered, better protected, almost insulated. When lockdowns were ordered, those of us living in the Rockies could still hoof it down a trail or wet a hook and indulge in an abundance of elbow room courtesy of the great outdoors. It was not lost on me that hundreds of millions of Americans were unable to enjoy similar escapes or the same sense of peace in urban settings.
Life in the time of COVID has led many of us to embrace a seize-the-day approach to how we live our lives. One of the manifestations of this mindset has been a sudden migration from all parts of the country to the Rocky Mountains. Dan Murphy of Colorado's M4 Ranch Group says his brokerage has seen a surge of inquiries from a broad range of urban centers, including Denver, Austin, Houston, Miami, Cincinnati, and New York City.
"I think people realize that our world is not that far from going feral," he says. "To have a place where you can be safe and secure really means something. It's been an awakening."
Tom Hilley with Live Water Properties seconds this sentiment. "I think everyone has this feeling that their world has been turned upside down," he says. Hilley has witnessed the first wave of the Great Rocky Mountain Migration. "Not everyone can get out here. We're so busy just corresponding [with clients] right now. And it's not just those on the East Coast. It's anyone from anyplace with population density."
Whether it be for skiing, hiking, or fly fishing, those who have traditionally vacationed out West have realized that their favorite getaways could become home sweet home.
"When the restrictions started happening and we weren't able to go into work, people started working remotely. Many still are," says Tracie Wall, marketing manager at Jackson Hole Real Estate Associates. "This has opened the door to a change in lifestyle, and that means living anywhere. With gorgeous landscapes and wide-open spaces, the Mountain West is no longer just a place to vacation. It now enjoys serious consideration as a place to live."
Travis Driscoll with Beaverhead Outdoors says that the scenery is the primary attraction to the West. "There's an inherent beauty in the Rocky Mountain region that many people are extremely attracted to," Driscoll says. "They vacation here, and they recreate here, so they have already built a passion for the area. Temperate climates, recreational opportunities, and opportunities to own larger acreage is a natural fit for those wanting to escape an urban lifestyle."
But roughing it isn't for everyone. Some venues are too rustic, too remote. "Much of Utah is very user friendly for those looking for outdoor adventure," says Scott Bates of Salt Lake City-based Bates Land Consortium. Bates has two sporting ranch listings, including Red Cliff Ranch. Both are situated in small agricultural communities, yet each has convenient access to world-class resorts and major airports. At the beginning of 2020, both listings were generating tens of thousands of hits on Zillow. After the onset of the pandemic, visitation spiked to more than 160,000 hits in a matter of weeks. Almost all subsequent showings have been with city dwellers. "They're looking for a mountain retreat, but they don't want to be off the grid," Bates says. "Red Cliff Ranch, for example, sits just outside of Heber City. You can park your jet there or fly commercial to Salt Lake City. You can ski Park City or Deer Valley and have dinner at Sundance. And if you want, you can be completely secluded in no time."
Remote, yet not too far … that's the beauty of living in the Rockies.