Whitney Park — A Land Report Exclusive
Photography By: Gustav Schmiege III
Whitney Park — A Land Report Exclusive
Photography By: Gustav Schmiege III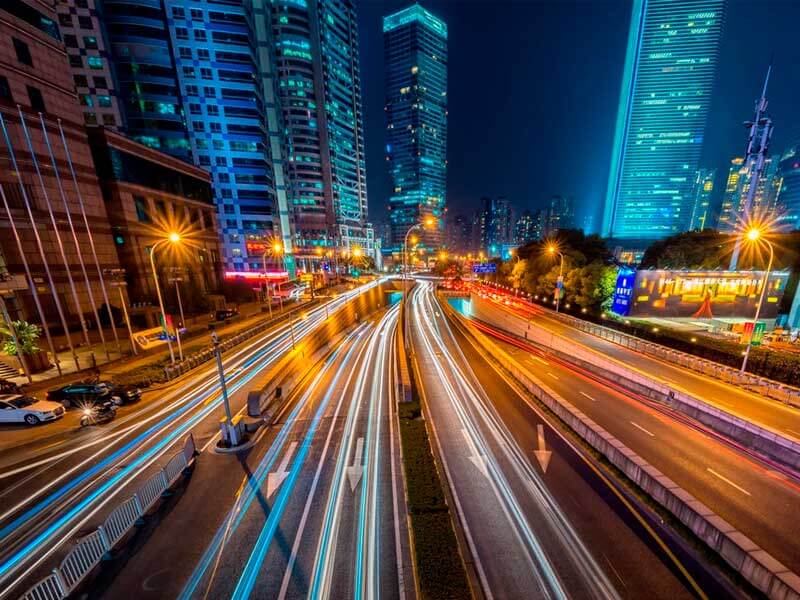 On a brilliant autumn afternoon, John Hendrickson, 58, owner of Whitney Park, stepped out onto a well-worn stoop and let out an ­exuberant "WHOOP!"
Hendrickson's battle cry echoed across the still waters of Moose Pond, one of more than 30 lakes, streams, bogs, and ponds that string together like a strand of pearls across the length and breadth of the storied great camp, a remarkable landholding that dates back more than 125 years.
According to Vincent ­McClelland, LandVest's principal broker in New York, Whitney Park ranks as the largest privately owned, contiguous estate property in the Adirondacks. 
At 36,202 acres, the estate is a ­behemoth — more than twice the size of Manhattan. On its grounds are numerous camps, countless cabins, and dozens of other structures. Many are sited along its 100-plus miles of ­pristine shoreline.
Hendrickson's ownership of ­Whitney Park can be traced back to 1897 when William Collins ­Whitney (1841-1904) first started paying in the neighborhood of a buck fifty per acre for timbered tracts that were once part of the ­Hamilton Park Club, a hunting club in the Adirondacks. In addition to scenic splendor, the savvy investor keyed in on valuable timberland and gravel deposits that became the focus of Whitney Industries, which acquired roughly 80,000 acres.
Today, those lands form a remarkable portion of The Adirondack Park, the largest publicly protected area in the Lower 48. Created by the state of New York in 1892, this 6 million-acre national historic landmark includes private landholdings such as Whitney Park as well as public forests and parks. All told, The Adirondack Park is larger in size than Yellowstone, Everglades, Glacier, and Grand Canyon National Parks combined. Whitney Park is its crown jewel, the ultimate Adirondack Great Camp.
The term "great camp" refers to the lakeside estates in Upstate New York where Manhattan's Old Guard took refuge from ­the city's sweltering summers. Bare-bones structures were replaced with ever more lavish camps replete with a main house, guesthouses, and boathouses crafted from native materials. A century before Ralph Lauren pioneered rugged refinement, ­Adirondack Rustic was en vogue.
Whitney was no ­ordinary land baron. A member of one of the most prominent families in US history, he was descended from an early ­settler in the Massachusetts Bay Colony. In 1793, Eli Whitney ­revolutionized manufacturing when he invented the ­cotton gin. Decades before the Civil War, Asa Whitney championed the transcontinental railroad, a vision that took shape a quarter-century later at Promontory Point. William ­Whitney himself served as secretary of the Navy under Grover Cleveland and is ­credited with modernizing the fleet.
Whitney Park Sporting Tradition
William Whitney loved to hunt — especially deer — which was a primary impetus for his acquisition of the hunting grounds. To this day, the thickly forested property teems with whitetailed deer, black bear, ­eastern moose, coyote, mink, beaver, duck, loon, Canada goose, bald eagle, salmon, lake trout, and the colorful and highly prized brook trout, a rare catch even in the Adirondacks. This affinity for the great outdoors became a key tenet for generations of Whitneys and Vanderbilts who have stewarded Whitney Park for more than 125 years. (H.P. Whitney married Gertrude ­Vanderbilt in 1896.) It was — and still is — a prime ­setting for their favorite pastimes, namely hunting and fishing. 
But William Whitney did more than hunt and fish. He rowed crew at Yale and, in his 50s, he was ­introduced to the sport of kings by August ­Belmont II, a good friend.
Despite his abbreviated career as a Thoroughbred owner — less than a decade — he enjoyed great ­success, winning the ­Belmont Stakes and the Epsom Derby. Whitney bred a total of 26 stakes winners, including four champions, and he was the nation's leading owner in 1901 and 1903.
He also played a key role in preserving Saratoga Race Course. According to the National Museum of ­Racing and Hall of Fame, the ­celebrated track fell on hard times in the 1890s. In 1901, Whitney organized a syndicate that purchased Saratoga and then invested $500,000 to upgrade the oval, the grandstands, and the grounds. Their efforts played an essential role in preserving the legend known as the Graveyard of Champions.
Deerlands
A ruptured appendix led to William Whitney's untimely death in 1904. He was only 62. In the decades that ­followed, his son, H.P. ­Whitney, and his grandson, C.V. "Sonny" Whitney, continued many of the ­traditions he established not only at the racetrack but also at ­Whitney Park.
One of the most important ones took shape a decade later with the construction of Deerlands, the great camp H.P. built in 1915. Set on Little Forked Lake, its main lodge is painted Adirondack blue with white accents and yellow window boxes. Its shutters are inlaid with pine tree cutouts.
In 1934, Deerlands gained ­national notoriety as the hiding place of a very young Gloria Vanderbilt during her vicious custody battle.
"The trial of the century," as it was called, took place two years after the Lindbergh kidnapping, and "Little ­Gloria" was often spirited away to the vast forested estate for her safety far from the eyes of the press.
No doubt she would recognize the large stone hearth that dominates Deerlands' great room. Landscapes, some no doubt of the estate, adorn the walls. A flat-screen TV contrasts with the antique furniture and knotty pine paneling. A vintage upright piano sits in a corner. Perhaps Gloria played it?
The inviting breakfast room and adjacent kitchen are cozy and warm. They buzz with activity as longtime staffers ready a hearty breakfast. Ideal for long, cold, snowy Adirondack days, this cozy nook features a brick ­fireplace with a hearth large enough for an iron kettle. In the hoof of a ­rhinoceros sits a copper bowl, a gift from Teddy Roosevelt, a family friend.
Guests are invariably drawn to the world-class wine cellar, which is stocked with centuries-old vintages. The label of an ancient Madeira — one of many priceless gems — indicates that it was imported in 1827, bottled in 1832, and then decanted, demijohned, and rebottled in June 1907 by Morten & Co. Three decades later, a second label was affixed with the notation that the bottle was "Examined and Recorked December 10, 1937."
Yet time outside has always been the most compelling allure of the ­picturesque great camp. Dozens of deer roam the manicured grounds, feeding on lush lawns among stands of white pine. Hendrickson has befriended one barrel-bellied buck in particular. The two regularly share graham crackers that Hendrickson clenches between his teeth.
Just steps from the main lodge are a tennis court and a boathouse at the water's edge with vintage guide boats and handcrafted canoes ready to be launched. Other outbuildings at ­Deerlands include a large barn (that also dates from 1915), a six-stall garage, and a lakeside gazebo chapel with screened-in lounge. 
Queen of Saratoga
Hendrickson inherited Whitney Park in 2019 upon the death of his wife, Marylou Whitney. The two had met while he was on the staff of Governor Wally Hickel of Alaska. After the death of her previous husband, Sonny  Whitney (1899-1992), Marylou continued to pursue the vigorous lifestyle that was the hallmark of the Whitney clan. She regularly journeyed to Alaska, where she sponsored a dog sled team in the Iditarod Trail Sled Dog Race. Governor Hickel became a good friend.
"It was love at first sight," Hendrickson says. "In fact, Marylou wanted to get married right away. 'Nope,' I told her. 'I've got a two-year minimum. Let's see if it sticks.' "
It definitely stuck. Wally Hickel himself married the couple in 1997, and they spent 22 joy-filled years together. While they often visited the other Whitney estates — in Palm Beach, New York, Majorca, Lake Placid, Lexington, and Saratoga Springs — Whitney Park was where they ­reconnected with each other and with the great outdoors.
An icon in Thoroughbred racing, Marylou was affectionately known as the Queen of Saratoga. During the racing season, she and Hendrickson would leave their 130-acre Saratoga Springs estate, Cady Hill, board a seaplane, and land on Salmon Lake, where they would fish for trout and salmon. Oftentimes, they would spend the night at Trapper's Cabin, which dates from the late 1800s and is the oldest structure on Whitney Park.
"Even as she got older, Marylou wanted to be here to connect with nature," Hendrickson says as we tour the historic cabin, which still has a hand-crank telephone and a cast-iron cookstove. They spent many late summers and early autumns at Deerlands. The renowned socialite regularly ventured on her own several miles from the comfort of Deerlands to Trapper's Cabin for the night, where she hung her paintings of lake trout caught by Sonny and his longtime friend and fishing guide, Dave Short. To this day, they still grace the cabin walls.
In 2019, at the height of Saratoga's racing season, Marylou visited Deerlands for the last time the weekend before she died. She woke to the sound of loons calling, basked in the sun by day, and warmed her toes by the crackling fire that night. She bequeathed Whitney Park to Hendrickson.
"Marylou knew I would look after Whitney Park just as she did, just as Sonny did, just like H.P. and William Whitney," he says. "Whatever happens to it would be what all of them wanted. That's my goal."
Next Steps
From the air, Whitney Park appears to be a mass of impenetrable ­forest. However, the mountains, lakes, and camps are all accessible by a ­well-maintained, 100-mile gravel road system that Hendrickson knows by heart. He knows it so well that he feels that now is the time to move on from the complex political, environmental, and tax issues of managing Whitney Park.
"I'm not a Whitney, and I don't want to pretend to be. One of the reasons I'm selling is that I want to be John Hendrickson again. I want my own identity," he tells me.
There's one caveat, however. ­Hendrickson insists that he has to find the right buyer, a process he realizes could easily take years. He is not relying on a real estate brokerage to market Whitney Park. Instead, he's selling it on his own.
His appraisal team's ­valuation focused exclusively on the property's one-of-a-kind recreational resources. Hendrickson contends that the park's many lakes, their 100-plus miles of water frontage, and the wildlife that teems on the property are far more valuable than its timber stands. ­Ultimately, they presented a valuation of $5,000 per acre — $180 million.
The proposed sale of the largest privately owned tract of land in The Adirondack Park is not without controversy. Environmental groups have placed Whitney Park atop their list of the most important properties in the Adirondacks to acquire. They have also lobbied the state to purchase the land just as it did in the late 1990s when Hendrickson negotiated the $17.1 ­million sale of 14,717 acres that was subsequently named the William C. Whitney Wilderness Area.
"This is a historic day for everyone who cares about the Adirondacks,'' said Governor George Pataki in announcing the transaction in 1998. "Through this agreement, we will preserve a uniquely valuable wilderness in the heart of the Adirondacks, insuring that future generations will be able to enjoy thousands of acres of undisturbed rivers, ponds, and forests."
Many presumed all of Whitney Park would eventually become state land. However, that bubble burst in the cold, clear waters of Little Tupper Lake. After acquiring the lake, the state ­allowed only catch-and-release fishing and forbade the use of bait fish. But ­regulations were ignored, and ­non-native bass were introduced. The heritage trout quickly disappeared.
"For 100 years, the Whitneys kept those waters protected. We've done the experiment with Little Tupper Lake, and it failed. Opening it up to the public will not save Whitney Park. It would damage the natural ­habitat. Keeping it in ­private ownership is ­protecting it," Hendrickson says.
He is emphatic about his responsibility to Marylou and hammers home this point: "I'm very lucky. I don't have to sell. I'll take this to my grave if it doesn't find the right buyer," he says.
When asked who might become the next steward of Whitney Park, ­Hendrickson thinks carefully.
"Sonny Whitney said this was his place where he had complete privacy," he says. "And privacy to a wealthy person is everything." Hendrickson pauses for moment. "I would hope it's a person who has lots of friends or a big family. It really needs a big family to enjoy it."