10 Questions for Chad Foster
Photography by Foster Farm & Ranch
10 Questions for Chad Foster
Photography By: Foster Farm & Ranch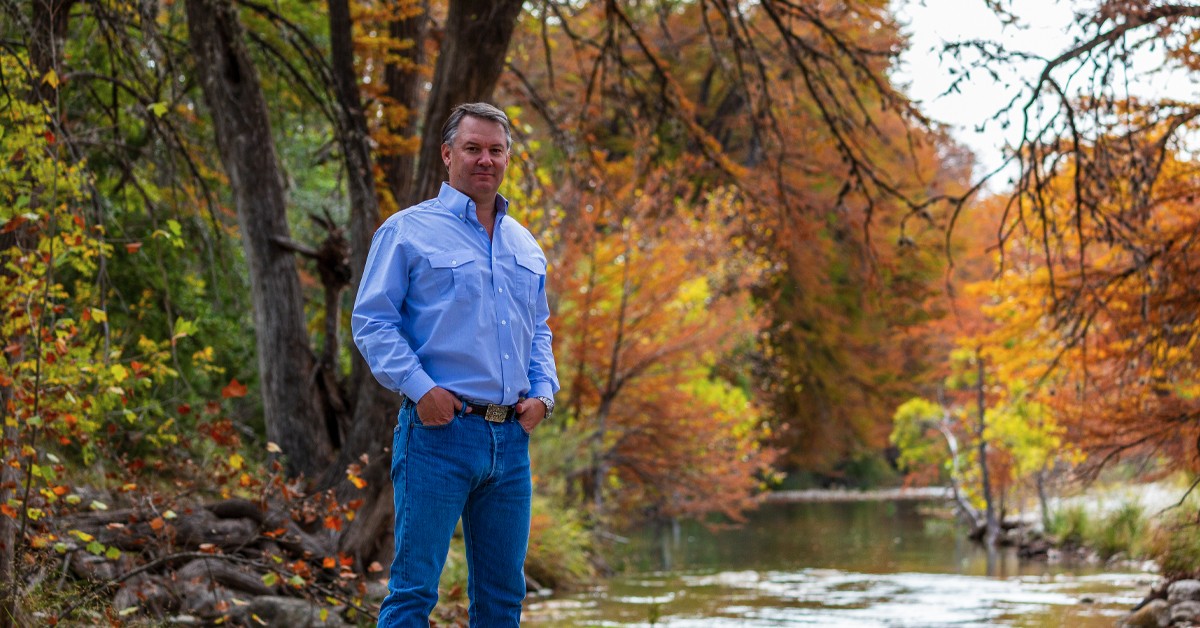 Tell us about your market. Where are you based? What are baseline costs for ranchland, farmland, and sporting properties per acre?
My team is based across the state of Texas, but we're headquartered in Uvalde. We've sold properties in over 40 Texas counties — in one year, we sold real estate in 34 or 35 different counties. We're lucky that we're based in Texas because it's an incredibly dynamic, reliable market, especially for ranching and farming. It seems to me that when times are good or bad, people in Texas are still buying land. We get significant investments from lucrative states like California, Florida, and more, which means that our prices have continued to increase pretty substantially over the course of the last 20 years.
It's almost impossible to determine baseline costs for land in a state like Texas because the terrain varies so significantly from place to place. For instance, you can still buy ranchland in Texas for $350 an acre, but anything close to major metropolitan areas with a nearby water source will run you for tens of thousands of dollars an acre.
Farmland costs are a little easier to compare. Depending on the amount of water available on the land, you're probably talking about anywhere from $3,500 to $6,000 per acre in irrigated farmland.
In Texas, it's difficult to make a distinction between sporting property and ranchland, but it'll probably cost around $2,500 to $5,000 an acre for a sporting property.
What do you specialize in as a broker? How does your book of business break down percentage wise as far as ranchland, farmland, and sporting properties?
I specialize in farms, ranches, and sporting properties, but more generally, I'd say
I specialize in large recreational properties in South Texas and the Texas Hill Country. While about 85 percent of our clients are buying for the recreational value of the property, our brokerage is unique because we have a deep understanding of agricultural operations. Because of that, we sell a fair amount of productive farmland and cattle operations, as well.
Your typical client wants to invest roughly how much — in a ranch, for a farm, or on a hunting property?
It's difficult to determine an accurate average. We see a lot of buyers for smaller properties, but we also work closely with a more niche clientele that are looking to invest in our more substantial listings. The smaller listings tend to still be $1 million and over. 
What's driving current markets? What are you getting the most calls about?
Because there's still a lot of liquidity floating around in the current market, people are trying to find the safest place to invest money in right now. Raw land in Texas is appealing because it's proven to be a smart, reliable place to invest money. In that vein, there are three major types of properties that we've been getting a lot of calls about: large land tracts close to major metropolitan areas, live water properties, and irrigated farmland. The most interest has been in larger land tracts close to major metropolitan areas because that's proven to be one of the safest buys. Major cities are almost guaranteed to expand, and as they do, the property value of those land tracts increases with it. You can almost guarantee a return on investment.
You're bullish on Irrigated farmland.
Why?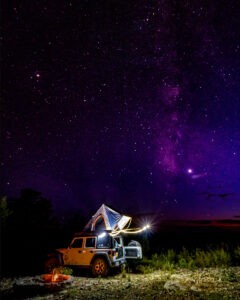 Because it's something you can't really recreate. One of the draws of a ranch is that it's easy to flip and customize – the same isn't necessarily true for a farm. The property has got to have a large amount of subsurface water to irrigate from to successfully produce crops. I'm bullish on raising awareness about these properties because there's a finite amount of them, and Americans have to eat. We're going to have to grow food as our population grows and there's a finite amount of land we can consider truly good irrigated farmland.
What are the predominant crops?
Cotton and corn are our main two, but wheat is a rotational crop that comes into the mix on a regular basis. In the Rio Grande Valley and south Uvalde area where our brokerage is pretty active, we produce a variety of vegetables: cabbage, onions, cucumbers, broccoli, and watermelon, to name a few.
Are there any specific crops or locales you've identified as better opportunities?
I think the most important thing to look for when buying irrigated farmland in a specific area is the availability of water, which is based on a few different factors – it's not just that the water is there and can be pumped, but also how restrictive governmental regulations are in that area.
Is there enough inventory to meet current demand? How far afield do you have to go to identify potential properties?
I would say that historically, demand has outpaced supply. Lately, though, there has been an increase in the number of irrigated farms to hit the market, so it'll be interesting to see how quickly those are sold. If what has been put on the market recently gets bought in a hurry, it'll show us that there's a real shortage in availability of farmland that's for sale. Foster Farm and Ranch is lucky enough to have a great network of landowners that confide in us about their real estate decisions, so in most instances we have the ability to sell farms before they're ever truly marketed. We're constantly working to stay in touch with landowners in case there is somebody that wants to sell.
Distance isn't really a huge factor we deal with most of the time, because landowners with full-scale ranching and farming properties aren't going to just pick up and move an operation. Farmers are most often going to buy land close to their existing operation.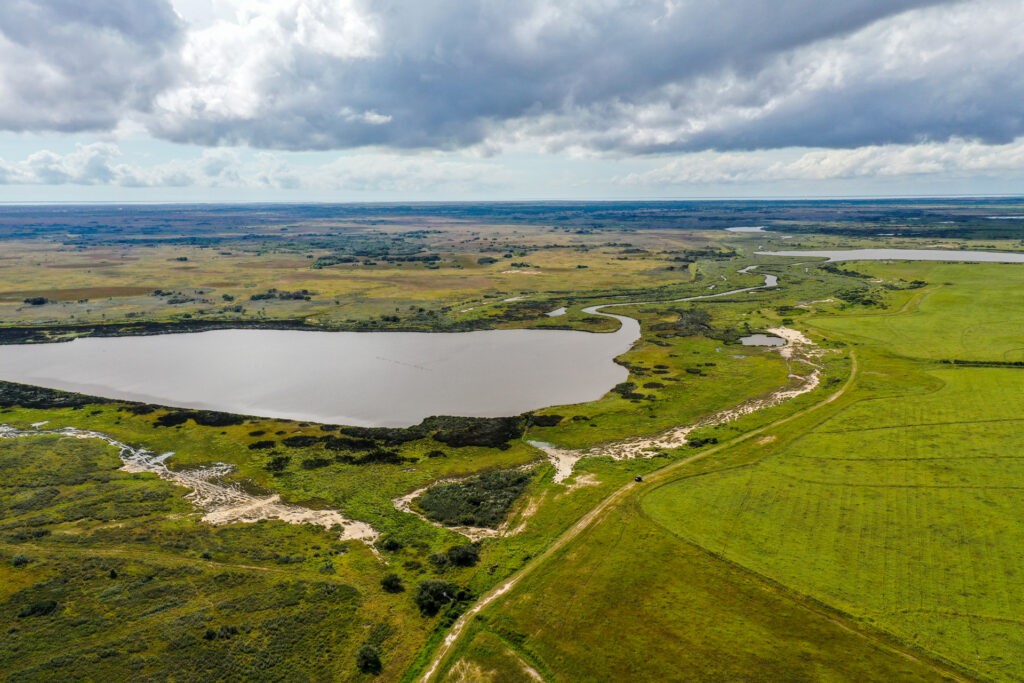 Let's talk water. Are there specific constraints or challenges where you are? Are water rights an issue?
Water rights and governmental regulations really depend on location. For example, in Uvalde you could have a water well that pumps 3,000 gallons per minute, but how much you can pump is restricted by the Edward Aquifer Authority, just for sustainability purposes. Voluntary suppression programs that pay you not to pump water from wells have also been instituted to help conserve water. In other parts of the state we work in, water is less limited but just not as prolific or available.
Gaze into your crystal ball and tell us about the Texas land market. What are your thoughts for 2023?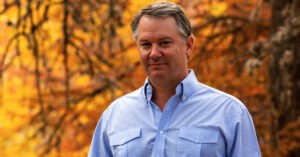 The product types I mentioned earlier (irrigated farmland, larger land tracts close to metropolitan areas, and live water) will continue to play a major role in the industry. However, I think that there are always smaller areas that will continue to stay busy – for instance, the Sand Sheet area of Texas will always be valuable and always sell. I think that those looking for smaller, more affordable ranches will pull back because of increased interest rates.
Overall, I predict a slight softening of the market, but that won't happen unless more inventory becomes available. As long as there's inventory constraints, things will continue to sell, and sell fast. I'm excited to see what's to come this year!