2023 Best Brokerages – Great Lakes
2023 Best Brokerages – Great Lakes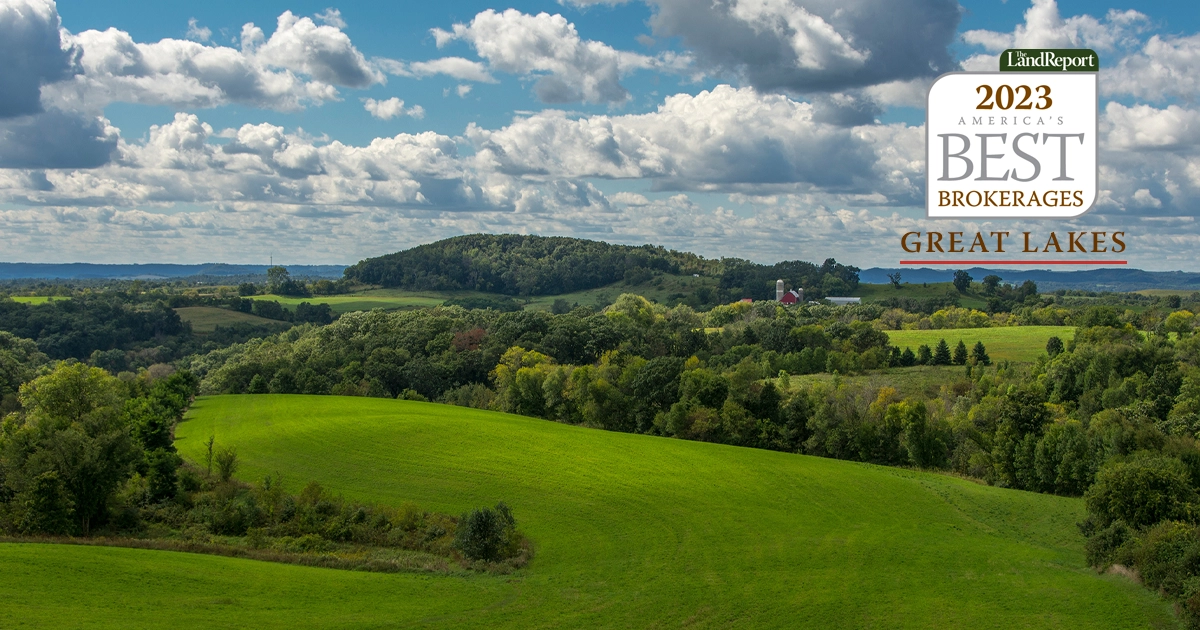 METHODOLOGY
The Land Report's annual survey of US land brokerages is based on the total value of self-reported 2022 domestic land sales through traditional brokerage. Totals exclude commercial, industrial, and residential assets, unless those assets were a component of a more valuable land asset. All figures were provided by respective firms from February 13 through March 31, 2023.
---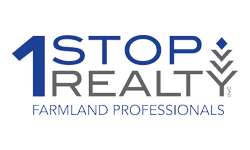 1 STOP REALTY
FARMLANDSALES.COM (507) 634-7033
2022 Sales: < $50M
Who: We specialize in land auctions and sales, farmland management, and 1031 exchanges. Through our 50 years of experience, we have provided comprehensive sales and land management advice to a wide range of institutions and individuals.
WOW: Had a high-quality half-section of land that we sold for the fourth time in the past 25 years. The sale to an investor was $14,000 per acre for raw land.
What was your take on 2022? The land market was on fire. A large number of all-cash buyers drove prices into near-record territory throughout our region. Much higher commodity prices and above-average crop yields definitely played a role in the increased land values as well.
How is 2023 shaping up? This year has a different feel to it. Even though it's still a strong market, it started off rather quietly. The higher interest rates and fluctuating commodity prices seem to have played a role in the low inventory of land for sale.
LAND & LEGACY GROUP
LANDANDLEGACYGROUP.COM (262) 305-7494
2022 Sales: < $50M
Who: Based in Southeast Wisconsin, we work with rural property buyers and sellers with a focus on farms and country homes.
WOW: Worked with a seller to split off 10 acres from their farm. This process took about eight months and involved working with municipal officials to get the requisite approvals. An easy process turned into a lengthy ordeal, but patience and persistence brought it to a close.
What was your take on 2022? The number of buyers looking to move from the city to rural living was shocking. They also wanted to close fast. We usually have a high number of farms that turn into subdivisions, but there were a lot of buyers who wanted to restore and preserve some of those properties.
How is 2023 shaping up? Buyer demand has not slowed, while more and more land- owners are reaching out to get valuations on their properties. This hasn't turned into immediate inventory to sell, but we have seen more of these than last year.