Strength in Numbers
By  Corinne Gaffner Garcia
Strength in Numbers
By:  Corinne Gaffner Garcia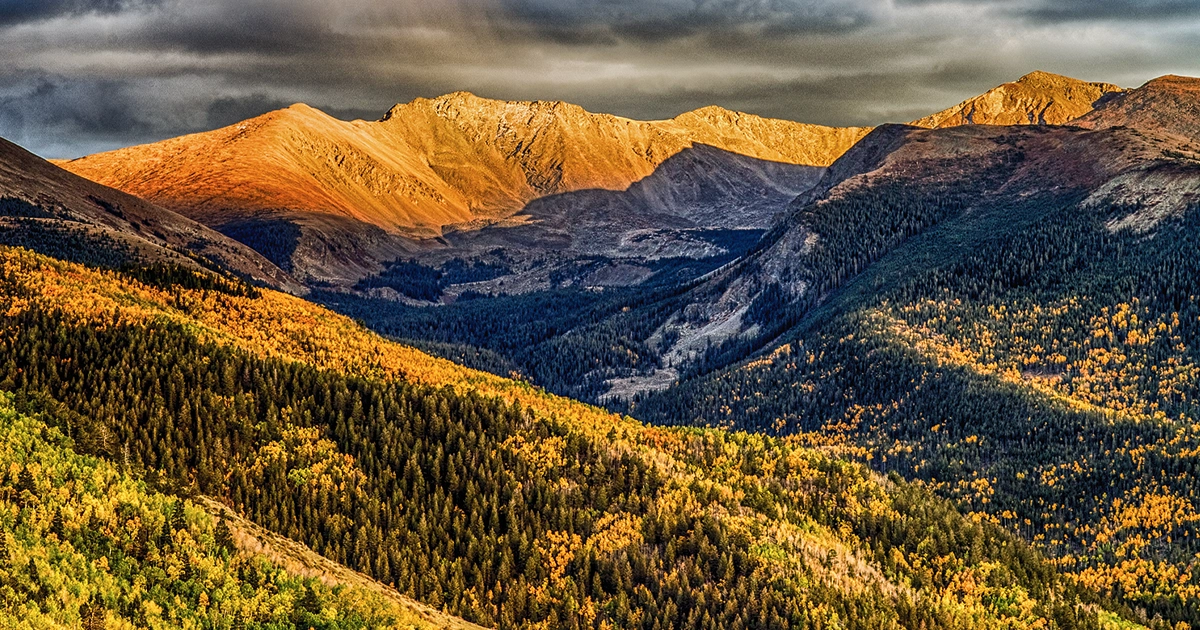 A decade ago, Ken Mirr and James King met on a ranch ­outside of Austin, Texas. The two knew of one another — both enjoy standout reputations for brokering major properties — but it wasn't until they shared a couple of beers that they discovered that they were operating in parallel universes: Mirr Ranch Group, out of Denver and across the West; and King Land & Water, in the heart of the Davis Mountains of Far West Texas and throughout the Lone Star State.
Parallel Paths
As real estate professionals, both specialize in legacy and sporting ranch properties. They also serve on multiple boards and ­support a long list of organizations and preservation projects.
Mirr and King also share a strong conservation ethic. After graduating from Southern Methodist University with a degree in history and political science, Mirr earned a JD from the University of Denver, where he studied real estate law, property law, and water law. Degree in hand, he initially worked for a land-development company. Then he signed on with a firm that specialized in public lands. Mirr represented ski areas, mining companies, ranchers, and "any entity that was impacted by public lands or needed to use public lands. We would facilitate leases and land exchanges. It was through those deals that I was introduced to land conservation and ranch brokerage," he says.
When it comes to stewarding land, King's bona fides are beyond reproach. A sixth-generation descendant of Captain Richard King of King Ranch fame, he studied at a land-grant ­institution, Texas A&M University, and ­subsequently went to work as director of land protection for The Nature ­Conservancy (TNC). As West Texas program manager, he spearheaded the creation of the Davis Mountains Preserve — one of the most ­pristine conservation assets in Texas. A staunch advocate of ­community-based ­conservation, King gained unparalleled experience putting conservation real estate ­transactions together in Texas during his two decades with TNC.
Given this extensive experience, it comes as no surprise that each launched a ranch brokerage: Mirr in 2005 and King in 2008. Both are family-focused: Mirr's daughter Haley is a broker associate at Mirr Ranch Group, and King's wife, Tammy, is broker of record for their firm. Their son, Harrison, opened the brokerage's Austin office.
Brokerage Alliance
Now, the two have formed a brokerage alliance to expand the reach and scope of offerings to their clientele.
"Our brokerages market unique lands. We're also knowledgeable about conservation easements. And we're definitely knowledgeable about big ranches," King says. "Ken doesn't do deals in Texas, and I don't do things in the Rockies. But a lot of my clients do and vice versa. We share a lot of clients, and many of our clients have become our friends."
Since their first encounter, King and Mirr have developed a deep friendship. "There's a trust between us that has developed over the years that goes beyond selling ranches to private buyers," Mirr says. "We do government deals, and we both have a history of doing unique transactions."
Since their overall ethos is so well aligned, and they're not competitive from a market standpoint, the two regularly bounce ideas off each other and seek insights and ideas on different topics. When one of them closes a big conservation deal, the other shares in the excitement. They're definitely aware of where their paths diverge: Markets out West often bear little resemblance to those in Texas. 
"I think the resource values that we work on sometimes wildly differ because of the different types of landscapes that we work on," Mirr says.
While King and Mirr had long considered the idea of a brokerage alliance in a more official way, it wasn't until this past spring that they outlined the ­specifics of an alliance and how it could benefit their clients.
"We were trying to come up with terms like 'allies in conservation' as a cornerstone, because we truly are," Mirr says. "To us, it's not just about who is going to provide the biggest dollar. It's always more about matching a specific client to a specific piece of property. Having someone like James to work with in this regard is extremely helpful. We can put our heads together on ways to do this, share our lessons with our clients, and bridge some of the gaps."
Land Report Deals of the Year
Both Mirr and King are emphatic that their book of business is not ­limited exclusively to conservation properties. "We have a lot of clients who are big ranch operators.  I think of them as conservationists because they're not developers," King says.
Mirr seconds that point. "Without a doubt, we're land and ranch brokers first, and we share a conservation ethos second," he says.
Now that the two have announced their collaboration, they're working on integrating their ­websites and building upon this brokerage alliance. "Mirr Ranch Group is an organization that we would like to be affiliated with to help them and for them to help us," King says.
"And we genuinely like each other," adds Mirr, "which is more than a lot of businesses can say these days."

---
Originally published in The Land Report Summer 2023.