Indiana Farmland Skyrockets in Q4
Indiana Farmland Skyrockets in Q4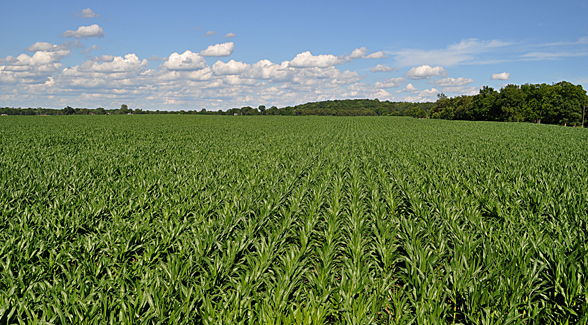 A combination of global and regional factors, including increased demand for grain, falling yields, and rising commodity prices, propelled the value of top-tier Indiana farmland as much as 25 percent in the final quarter of 2010.
The usual rate? Over the last 25 years, Indiana farmland values have appreciated 5.4% annually. As 2010 came to a close, that number doubled and in some cases more than tripled.
"It's just been astonishing," farm manager Steve Slonaker told The Indianapolis Star. "The fourth quarter was the biggest increase I've ever seen in farmland value," said Slonaker, who also brokers for Schrader Real Estate & Auction Co.