Lykes Brothers and Nature Conservancy Partner to Preserve Chaparral Slough
Photography by Carlton Ward Jr. / Path of the Panther
Lykes Brothers and Nature Conservancy Partner to Preserve Chaparral Slough
Photography By: Carlton Ward Jr. / Path of the Panther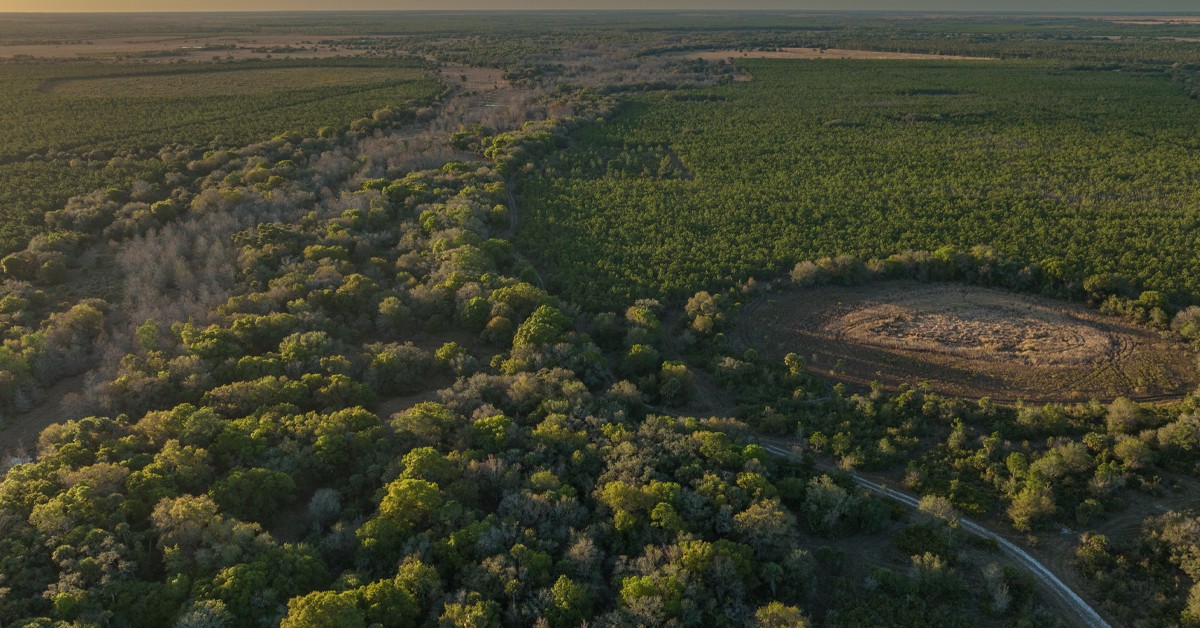 The Nature Conservancy recently announced a partnership with Lykes Bros. Inc. to secure a conservation easement for Chaparral Slough. The 6,859-acre wildlife corridor in Southwest Florida serves as a vital passageway for animals in the Fisheating Creek Wildlife Management Area.
Preserving the land
The 11-mile long, 1-mile wide corridor was certified as eligible for protection under the Florida Forever land conservation program because it provides a crucial connection between protected Florida habitats south of the Caloosahatchee River to Fisheating Creek.
The newly established conservation easement in Chaparral Slough ensures that it will stay under Lykes family ownership for agricultural use and that no commercial development will happen there in the future.
"Florida lands are under significant pressure as development moves inland from the coast. I think we're back up to just about 1,000 people a day locating to Florida, and as we grow to support that new population — including roadway development and housing construction — it creates more human-wildlife impact," said Lindsay Stevens, The Nature Conservancy's director of land protection and sustainable communities strategy.
Key asset for wildlife
The corridor is particularly critical for survival of the Florida panther because the endangered cats are known to use it as a pathway within their expansive roaming territory.
"The Florida panther needs a lot of room to roam. Male panthers have an extensive territory — they require close to 200 square miles — while females need around 75 square miles of land," Stevens said. Preserving Chaparral Slough ensures the panthers "have a connected corridor to travel and to thrive," she said.
The land within Chaparral Slough features a vast array of natural habitats, including depression marsh, forested wetlands, floodplain swamp, dry prairie, and mesic pine flatwoods. As a result, many other species, including black bear, gopher tortoise, eastern indigo snake, Florida sandhill crane, wood stork, and the Florida burrowing owl also use the corridor as a thoroughfare or have their habitats within it.
"The Nature Conservancy has long recognized the need to establish and expand interconnected landscapes that provide nature room to move and grow while offering people necessary spaces for agriculture, recreation and resilience to a changing climate. Chaparral Slough is a prime example of a functional wildlife corridor and is a key step in our Florida panther protection efforts," said Temperince Morgan, The Nature Conservancy's Southern Division Director. 
Successful partnership
The Lykes family has owned the land within Chaparral Slough for generations. The Nature Company has been working with Lykes Bros. Inc. since the 1990s to enact measures to protect the region. In 2015, the land was officially included within the Fisheating Creek Ecosystem of the Florida Forever project. The recent conservation easement agreement further establishes the corridor's long-term protection.
"Lykes Bros. Inc. has had a longstanding partnership with the Nature Conservancy. We realize we're stronger when we work together," Lykes Bros. Inc. CEO Johnnie James Jr. said in a video interview announcing the land's preservation. "I really see this partnership continuing for decades to come."
"The Lykes family's outstanding stewardship of this land since the 1930s has successfully combined a working cattle ranch, sustainable forestry and private hunting with tremendous wildlife habitat that supports some of the rarest species in Florida. The Nature Conservancy commends the Lykes family for its commitment to conservation, and fully recognizes the essential role the Florida Forever program, administered by the Florida Department of Environmental Protection, has in bringing projects like Chaparral Slough to completion," Stevens said in a statement announcing the collaboration.
About Lykes Bros. Inc.
Lykes Bros. Inc. manages 615,000 acres in Florida and Texas for cattle, farming, forestry, hunting, and land and water resource management.
About The Nature Conservancy
Founded in the US through grassroots action in 1951, The Nature Conservancy has grown to become one of the most wide-reaching environmental organizations in the world, with conservation impacts in 79 countries and territories around the globe.