Oil Prices Spur Investment in Sporting Properties
Oil Prices Spur Investment in Sporting Properties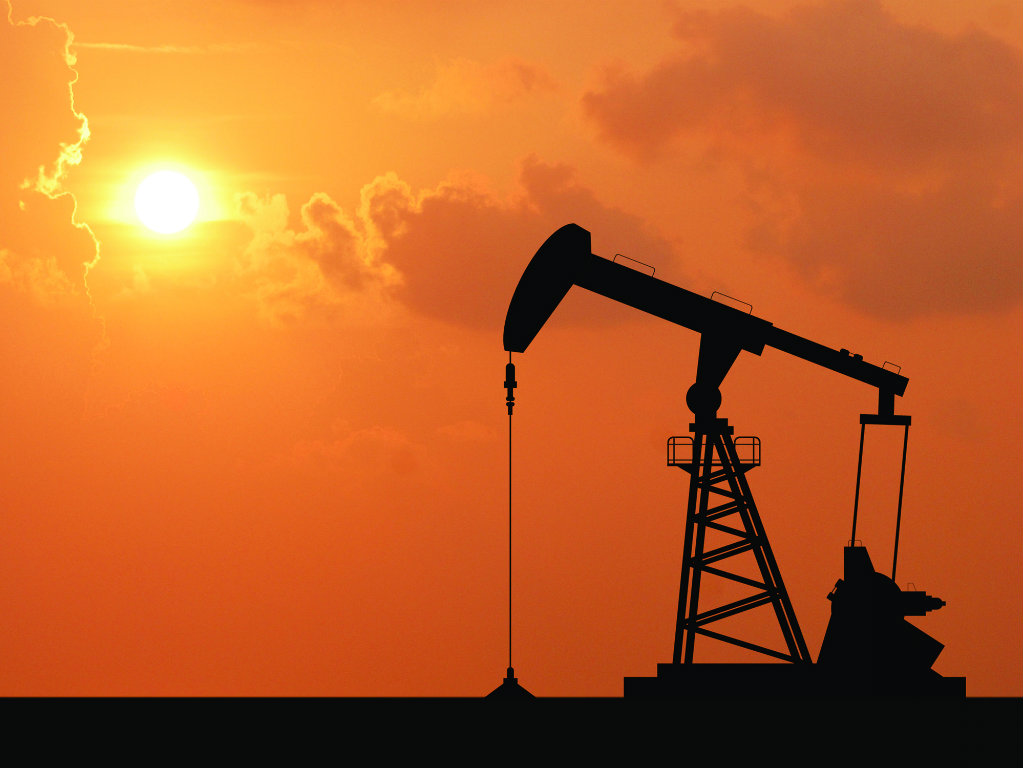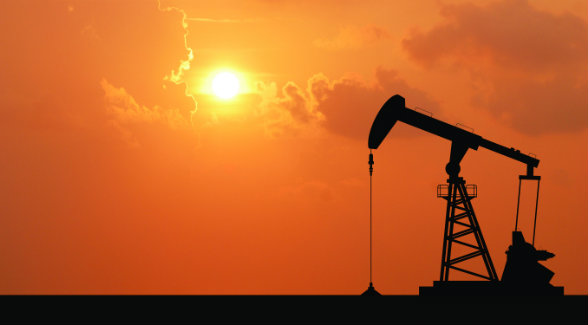 Sporting Ranch Capital announces a $100 million, Texas-only ranch fund.
By Sarah Max
Jay Ellis, an investment fund founder, may be the only person in Texas who is giddy about collapsing oil prices. "Oil is $33. Markets are in turmoil. The timing couldn't be more perfect," he wrote in a recent email. Although many in his state fret about the implications of cheap oil, Ellis sees it as an opportunity to buy another crucial asset: ranchland. "Right now, you're seeing the first signs of panic," said Ellis, who started Sporting Ranch Capital, based in Dallas. In 2012, the group, which is backed by Texas billionaire T. Boone Pickens, opened its first private equity fund to buy and restore ranch property throughout the West, including Colorado, Idaho, Utah, and New Mexico.
Now Ellis is raising a $100 million, Texas-only ranch fund. The first fund focused on restoring and enhancing ranch property to improve hunting and fishing habitats, but the new fund is aimed at scooping up $15 million to $25 million "trophy ranches" from owners who want to sell quickly and quietly.
"When you make your giant hit down here, you buy a ranch and a jet," Ellis said. "The ranch goes first because your jet goes with your obituary."
In Texas, where wealth is measured not in dollars but in acres, land prices have for decades followed the price of oil.
"There is this ongoing love for the land among Texans, to the point that if you are a Texan who gets wealthy, one of the first things you start to look at is a ranch," said Charles Gilliland, a research economist with the Real Estate Center at Texas A&M University.
Oil money helped drive statewide rural land prices to a record high of $2,354 an acre in 2014 — more than double the price per acre in 2004.
Now, after the collapse of oil prices from more than $100 a barrel 18 months ago, Ellis is wagering that this link between land and oil will create opportunities to buy premium ranches at 2008 and 2009 prices, or about a 25 percent discount.
"Texas pride is going to be a big part of this," said Ellis, who said he had identified two ranches that fit his criteria but declined to offer details. The fund will offer sellers a quick close – 30 to 60 days – and spare them the indignity of listing their ranch at a reduced price. Investors will have access to hunting and fishing on fund-owned ranch properties during the holding period. The minimum investment is $1 million.
Historically, rural land prices have closely tracked oil prices, typically with a one- to three-year lag, according to Texas A&M data going back to 1966. The starkest example of this link is the late 1980s oil shocks, when land prices plunged 30 percent in two years.
Oil prices dropped 67 percent from November 1985 to March 1986. "It wasn't just oil," Gilliland said. "Tax laws changed to make real estate less attractive as an investment, and we had the savings and loans crashing and burning."
Over the last couple of decades, the Texas economy has benefited from the discovery of oil from shale. This has been a boon for land prices. Although mineral rights are part of the equation, the bigger component is recreation. "In Texas, everybody wants to own some dirt," said D'Ann Harper, a broker and owner of Coldwell Banker D'Ann Harper Realtors, based in San Antonio.
Land is also the preferred asset. "A lot of old Texas ranchers don't trust the stock market, and they aren't crazy about bonds, either, but they do understand land," Gilliland said.
Statewide land prices increased 79 percent from 2004 to 2008. After a 6 percent decline in 2009 — oil dipped below $40 a barrel during the financial crisis — land prices kept rising, increasing 31 percent from 2010 to 2014.
"There were a lot of people after 2008 betting it would be like the 1980s. That never happened," said David Burgher, a broker associate with the Ranch & Land Division of Briggs Freeman Sotheby's International Realty. "I think people have gotten smarter and not knee-jerking."
"In Texas, everybody wants to own some dirt," said D'Ann Harper, Coldwell Banker D'Ann Harper Realtors
The Texas economy also appears to be more diversified. A 2015 report by the Federal Reserve Bank of Dallas estimates that, as of 2013, oil and gas accounted for roughly 13 percent of the income generated in the state but only 2.5 percent of the jobs. Although a drop in oil prices has affected job growth — Texas will lag the nation for the first time this century — more than a million jobs have been created across all sectors since 2012.
"Strong oil prices didn't hurt, but it's not the only thing driving prices," said Burgher, who said he had not seen a significant decline in land prices.
"Clearly, the fact that oil prices are going down isn't going to help ranch prices," said Brian Sharpe, a US Trust market investment executive in Houston. Whether land prices will fall along with crude, however, remains to be seen. Not only is the economy more diversified, he said, but there are areas within oil and gas, namely refiners, that have not been hit as hard. "I'm not sensing any panic or abnormal stress," he added.
Statistics from Texas A&M support this observation. Prices per acre increased in each of the first three quarters in 2015, and preliminary numbers for the fourth quarter show the median price per acre hitting new highs. "I don't think there's any way we will be unscathed, but there are things that make it different than in the past," Mr. Gilliland said. He said the large quarterly increase corresponded with a drop in typical acreage, which may suggest that it is the smaller ranches that are selling.
"We've had a lot of inquiries because of the price of oil going down," Ms. Harper said. "People are wondering if it's a good time to buy."
It is the trophy ranches that, according to Ellis, are most dependent on crude. "Of course, it's not going to look like the 1980s, but we think we can get premium ranches at 2008 prices," Mr. Ellis said. "We don't need 20 examples. We just need four or five of these big pieces." Investors in the fund, he noted, will pay fees only on invested capital; if the fund cannot find suitable ranch land to buy, it will return investors' money.
It is too early to declare victory on the first ranch fund. Four of the five ranches it bought and restored are now on the market. "We are very confident returns are going to be in the high teens net of fees on our returns," said Ellis, who, before starting Sporting Ranch Capital, ran Morgan Stanley's institutional sales office in Dallas.
It was there that he met T. Boone Pickens, who was a client, and eventually pitched to him the idea of a ranch fund. The original fund attracted 14 investors, including tech millionaires, and oil and gas billionaires, most of whom are from Texas. Ellis believes that a Texas-only ranch fund will draw interest from investors around the country, including institutions, assuming they can move quickly.
At Republic Ranches, one of the largest ranch brokers in the state, a partner and broker, Bryan Pickens (no relation to T. Boone Pickens), is starting to see the effect of one year of $40 to $50 oil prices in some parts of Texas. "We thought prices would drop 3 percent to 5 percent, but it's closer to 8 percent to 10 percent," he said. And transaction volume "has definitely taken a breather." Most buyers of premium ranches are Texans and have ties to oil and gas, whether directly or indirectly. "I think we will see some distressed sellers," he said.
And that is all it may take to make a Texas ranch fund viable, according to Ellis.
Nobody could have predicted in June 2014 that oil was going to drop to $30 from $100, Ellis said. "It caught everybody by surprise." And few people thought prices would stay so low for so long. "At a round table at Boone's ranch last February, I stood up and started talking about the Texas fund idea, and it was a golf clap reception at best," he said. "As more time goes on, cheap oil affects the entire state of Texas."
From The New York Times, January 18, 2016 © The New York Times Co. All rights reserved. Used by permission and protected by the Copyright Laws of the United States. The printing, copying, redistribution, or retransmission of the material without express written permission is prohibited.