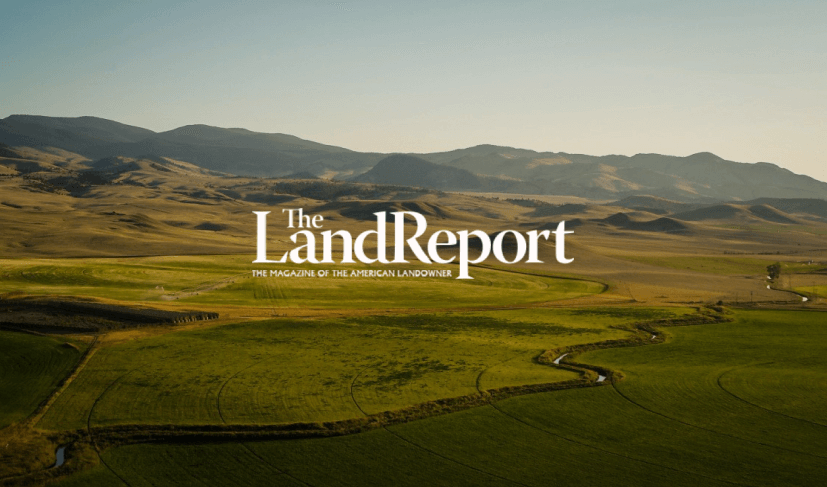 Roper Island, an 8,263-acre wilderness tract near the North Carolina coast, sold in January for $1.4 million, or roughly $169 per acre. Aaron Sutton, managing broker at National Land Realty, closed the sale of the remote Hyde County property near the state's eastern shore.
Unique, Undeveloped Tract
Surrounded by 23 miles of water frontage — six miles along the Intercoastal Waterway and 17 miles along the Alligator River – Roper Island is accessible only by boat and represents one of the largest completely undeveloped land parcels of its kind in the US.
"The area is very remote from human development and can be described as 'wild and raw,'" Sutton told The Land Report. "There are not many tracts of this acreage size in the Eastern US that have been left untouched the way Roper Island has been. I would be willing to bet, in fact, that none remain other than Roper Island. It is true wilderness."
The sale included 53 acres of mainland along with 8,210 acres on Roper Island itself. The property, which includes both water frontage and raw timberland, is home to black bears, wild hogs, deer, turkey, and a wide variety of other wildlife.
Finding the Right Buyer
Roper Island was listed for nearly three years. It was under contract on several occasions but only closed at New Year's, Sutton said.
"I had the property under contract multiple times for extended periods, and within those under-contract periods, I would typically receive two to three calls a week from interested parties requesting more information about the land and asking me to get in touch with them if it again became available," Sutton shared.
When initial contracts fell through, the seller – identified in legal documents only as Roper Island LLC  – was "patient and trusting that I would get it to close," said Sutton, who added that National Land Realty's Chase Blalock and Matthew Eakes also helped close the sale.
Despite the challenges of those initial attempts, Sutton said he feels proud that the right buyer ended up with the property in the end.
"The perfect buyer was hard to find and required a person with a vision and the appropriate finances, who was not scared to undertake [ownership of] a remote paradise," he said.
Roper Island's Future
The new owner, identified in paperwork only as Roper Island Wildlife Refuge LLC, is an experienced land investor, Sutton said.
"The buyer owns several large properties out west within his groups of investors, but he wanted to own his own large acreage tract to himself, and this [property] was within his budget," Sutton said.
Sutton believes the unvarnished, pristine wilderness of Roper Island was what attracted the new owner.
"He loved the wilderness aspect of this property and the idea of hunting there," Sutton said.