Stable Farmland Values Trump Falling Commodity Prices
Stable Farmland Values Trump Falling Commodity Prices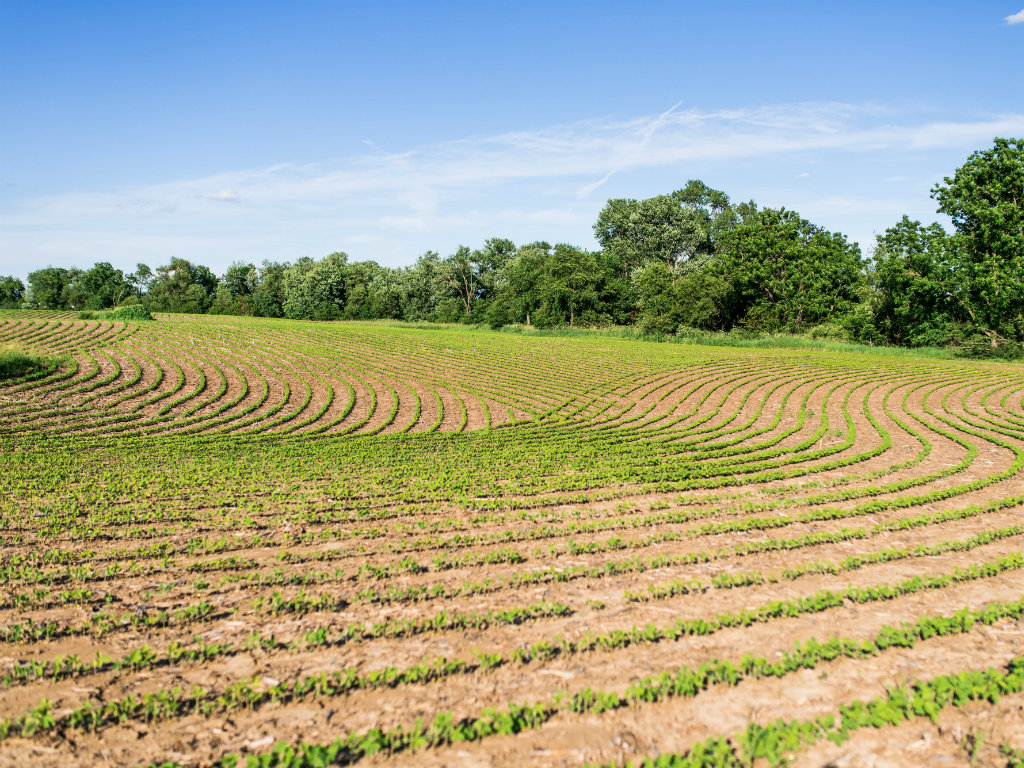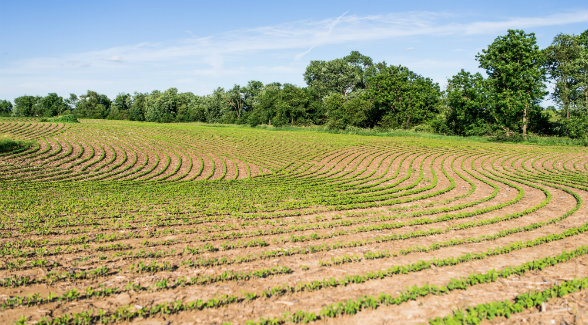 Year-over-year farmland values in the Corn Belt are holding steady; however, in the most recent quarter, an uptick in Iowa and in Wisconsin pulled overall values in the Seventh District into positive territory for 2018. – The Editors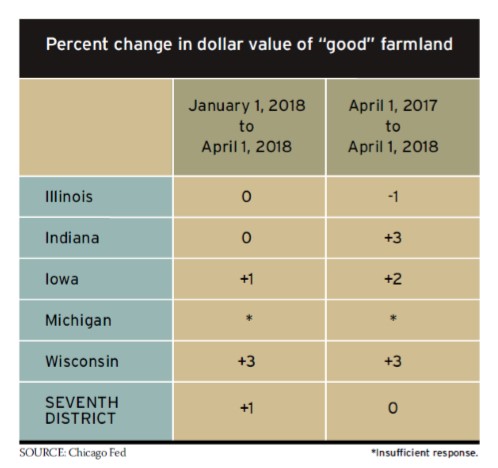 NATIONAL — TREND
According to the USDA's Prospective Plantings report, US farmers will plant more soybeans than corn. The one percent drop in soybeans (to 89 million acres) was eclipsed by a two percent drop in corn (to 88 million acres).
If these projections are realized, it will mean the lowest planted corn acreage in the US since 2015, according to the National Agricultural Statistics Survey.
MIDWEST — FOCUS
According to the Chicago Fed's David Oppedahl, "It seems like a lot of the farmers are able to manage through lower crop prices."
Cash rental rates for farmland decreased five percent for 2018 relative to 2017, the smallest decline in four years.
OF NOTE: A March 28 auction of 2,050 acres of high-quality Wisconsin farmland in Grant County grossed $17.6 million. More than half the ground sold for $8,500-plus per acre, and several tracts exceeded $9,000 per acre.
Go to www.ChicagoFed.org to download a complete copy of the Seventh Federal Reserve District's AgLetter.