Texas Parks and Wildlife Votes to Condemn Fairfield Lake
Texas Parks and Wildlife Votes to Condemn Fairfield Lake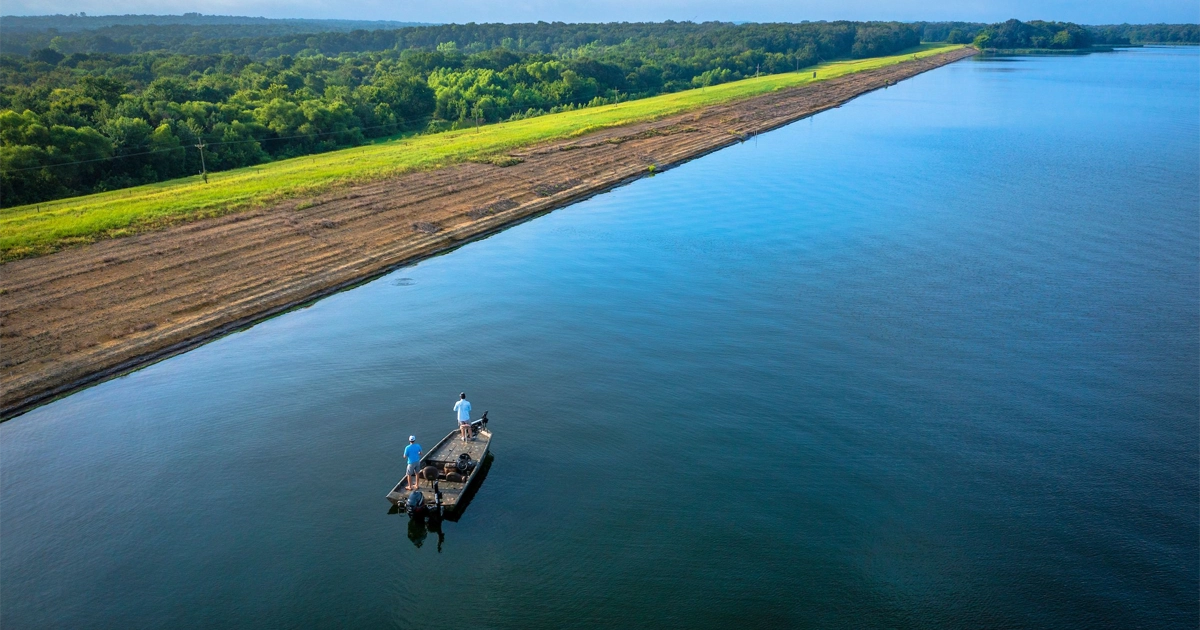 Nine days after Dallas-based Todd Interests acquired Fairfield Lake from Vistra Corp., the Texas Parks and Wildlife Commission voted unanimously to authorize Texas Parks and Wildlife Department (TPWD) to use eminent domain to condemn the 5,025-acre private property.
Eminent Domain Authorized
The vote, which took place at a special meeting on Saturday, June 10, comes after bills authorizing the use of eminent domain to acquire Fairfield Lake failed in both the Texas House and the Texas Senate during the 2023 legislative session, which ended on May 29.
"Condemnation represents an extraordinary step and last resort for TPWD, and it is not one we undertake lightly. However, TPWD's mission calls for managing and conserving the natural resources of Texas for the use and enjoyment of present and future generations. Fairfield Lake State Park has welcomed millions of visitors over half a century, and we have a clear mandate to preserve this public resource that is beloved by so many," said Commission Chairman Arch Aplin.
Private Property Rights
The new owners of Fairfield Lake, vigorously dissented.
"Is this how you fulfill Governor Abbott's promise that 'Texas is wide open for business?' As a family-owned, Texas-based business and longtime supporters of our state's pro-business policies, we sincerely hope not," wrote Shawn, Patrick, and Philip Todd in a letter forwarded to Texas Parks and Wildlife Commissioners prior to the meeting.
The father and sons are partners in Dallas-based Todd Interests.
The trio also noted that they had no reason to believe that Texas Parks and Wildlife had any interest in acquiring the Freestone County acreage when they made an offer to purchase the property from Vistra Corp. on April 21, 2022. Prior to the Todds tendering their offer, Texas Parks and Wildlife did not express any interest in buying the land — even when approached by Vistra Corp. in 2020.
On June 15, Monica Latin of Carrington Coleman issued a statement on behalf of Todd Interests at a press conference in the Sarah Hughes Courtroom in Dallas.

---
This post was updated to include details of the June 15 press conference.