Tiger Woods Debuts First US Course in North Carolina
Tiger Woods Debuts First US Course in North Carolina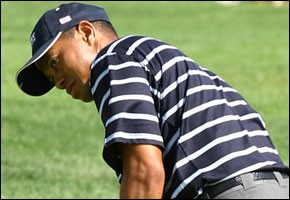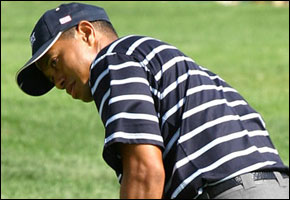 When it comes to golf course design, the Big Three has now become the Big Four. Developers looking to entice buyers with courses designed by Jack Nicklaus, Tom Fazio, and Robert Trent Jones can now add Tiger Woods to the list of potential designers.
Woods debuted his plans for his first U.S. design over the weekend in North Carolina. According to the Asheville Citizen-Times, the course will be part of the new High Carolina from Cliffs Communities in Fairview and is scheduled to open in 2011. Approximately 1,000 to 1,200 homes are planned for High Carolina. Lots will range in price from $500,000 to $2 million.
The arrival of Woods gives developers an extremely marketable name to entice high-end buyers in the competitive world of resort development. While upper tier markets haven't slowed as much as the rest of the country, Monday's bankruptcy petition by the owners of the Yellowstone Club and a similar filing earlier this year by Utah's Promontory Club show that no sector of the real estate market is immune from downturns and slow downs.
Throughout his professional career, Tiger Woods has chased Jack Nicklaus's matchless record of 18 majors. As elusive as that has proven, catching up with the Golden Bear's record as a golf course designer may be even more of a challenge. To date, Nicklaus Design has 337 courses open for play in 33 countries and 39 states. Nicklaus himself has been involved in the design of 269 courses. By comparison, Woods has only three designs in the works: one in Dubai, a second in Mexico, and High Carolina, his first U.S. design.